Customize ESPN
College Football Podcasts
The Black 14 take a stand at Wyoming.
Nearly 50 years ago, 14 black Wyoming football players wanted to take a stand against what they believed was racial discrimination by an opponent - and it cost them. Watch their story Sunday at 8 a.m. ET on SportsCenter.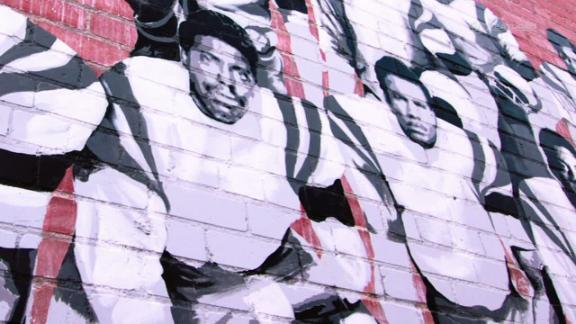 Tennessee
NCAAF
Vols AD Fulmer likes what he sees in Pruitt.
Tennessee athletic director Phillip Fulmer joins The Paul Finebaum Show to share his thoughts on head football coach Jeremy Pruitt and the state of the program.

NCAAF
McFarland: Mayfield is a 'bad dude.'
Booger McFarland says Baker Mayfield's talent will keep him in the league, but he doesn't think Mayfield has the right character to carry a franchise.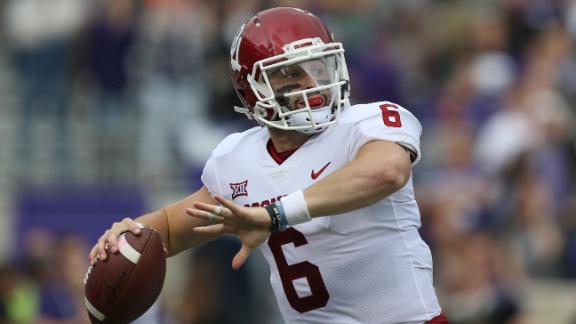 Wake Forest
NCAAF
Kiper drops Rosen from top 10 in mock draft.
Mel Kiper Jr. explains how the interviews at the combine will be critical for Josh Rosen in determining where he ends up in the draft on April 26.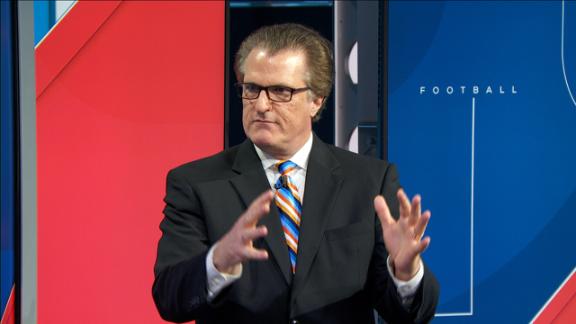 Kiper expects Barkley goes No. 2 in latest mock.
Todd McShay and Mel Kiper Jr. agree that Saquon Barley is one of the most impactful running backs and believe he would be a smart pick for the Giants.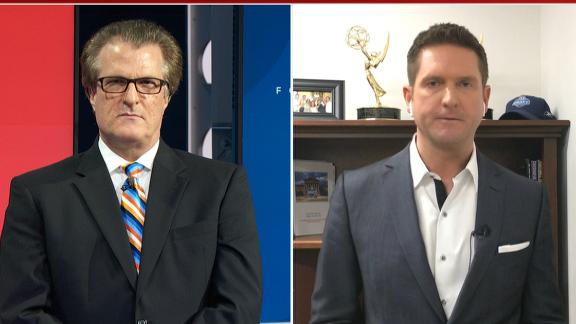 Oklahoma State
NCAAF
Melrose, Gundy talk hair.
Oklahoma State head football coach Mike Gundy joins Barry Melrose on SportsCenter to discuss all things long hair, how Gundy uses his epic rant in recruiting and taking his shirt off during midnight madness.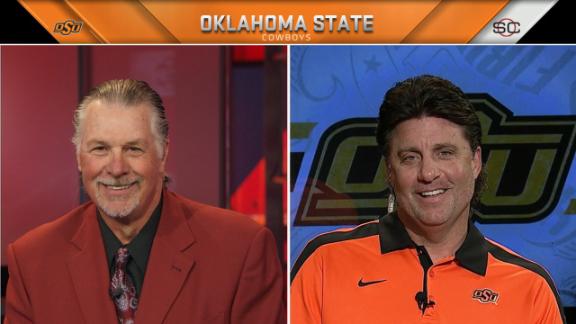 Florida State
NCAAF

NCAAF
Griffin used to proving doubters wrong.
Shaquem Griffin's next stop after an inspirational career at UCF despite having only one hand is the NFL combine.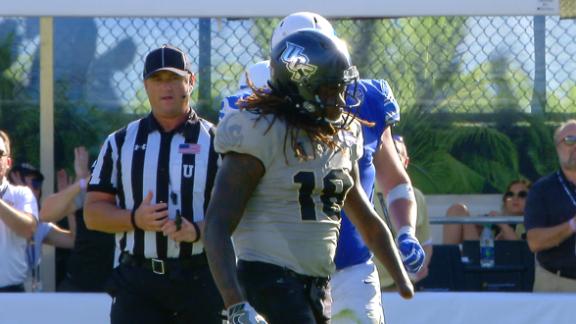 Michigan State
NCAAF
Dantonio's extension approved with little discussion.
ESPN Big Ten reporter Dan Murphy explains why there wasn't much pushback with Mark Dantonio's contract extension.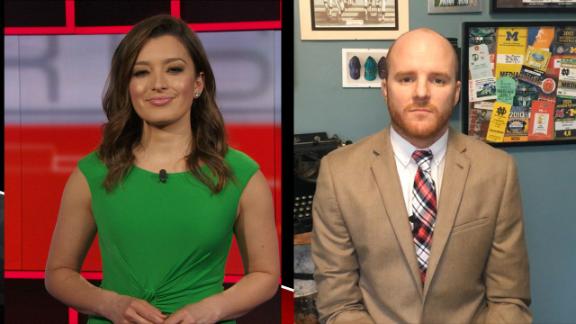 Alabama
NCAAF
Customize ESPN
Where do top players come from?
A. Micah Smith illustration

Where do college football's best players come from? Like in an election, winning in the battleground counties can produce classes full of recruits that make the difference in winning it all.
Jeremy Brevard-USA TODAY Sports

Sure, Alabama just won the national title, but with Clemson unexpectedly returning several potential first-round picks to its dominant defensive line, the Tigers overtake the Tide for the top spot in our rankings.
Jasen Vinlove/USA TODAY Sports

When it comes to hype for 2018, expect to hear a lot about Auburn, Miami, Michigan State, Texas, Washington, Wisconsin and ... Florida Atlantic.
Looking ahead to next season
Sergio Estrada-USA TODAY Sports

The calendar has turned to 2018 and there's only one game left in this season, so let's look ahead to some of the players who will define next year's season.