NCAAM
UNLV
NCAAM
Murphy's Law: The NCAA's double-standard.
Phil Murphy is back with another edition of Murphy's Law, on trial today: the NCAA for restricting student athletes from pursuing their dreams.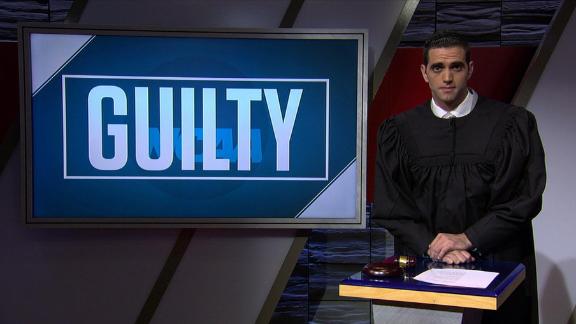 Kentucky
NCAAM
Kentucky has taken over the NBA draft lottery.
The Wildcats have 17 lottery picks since 2010, eight more than the next closest school.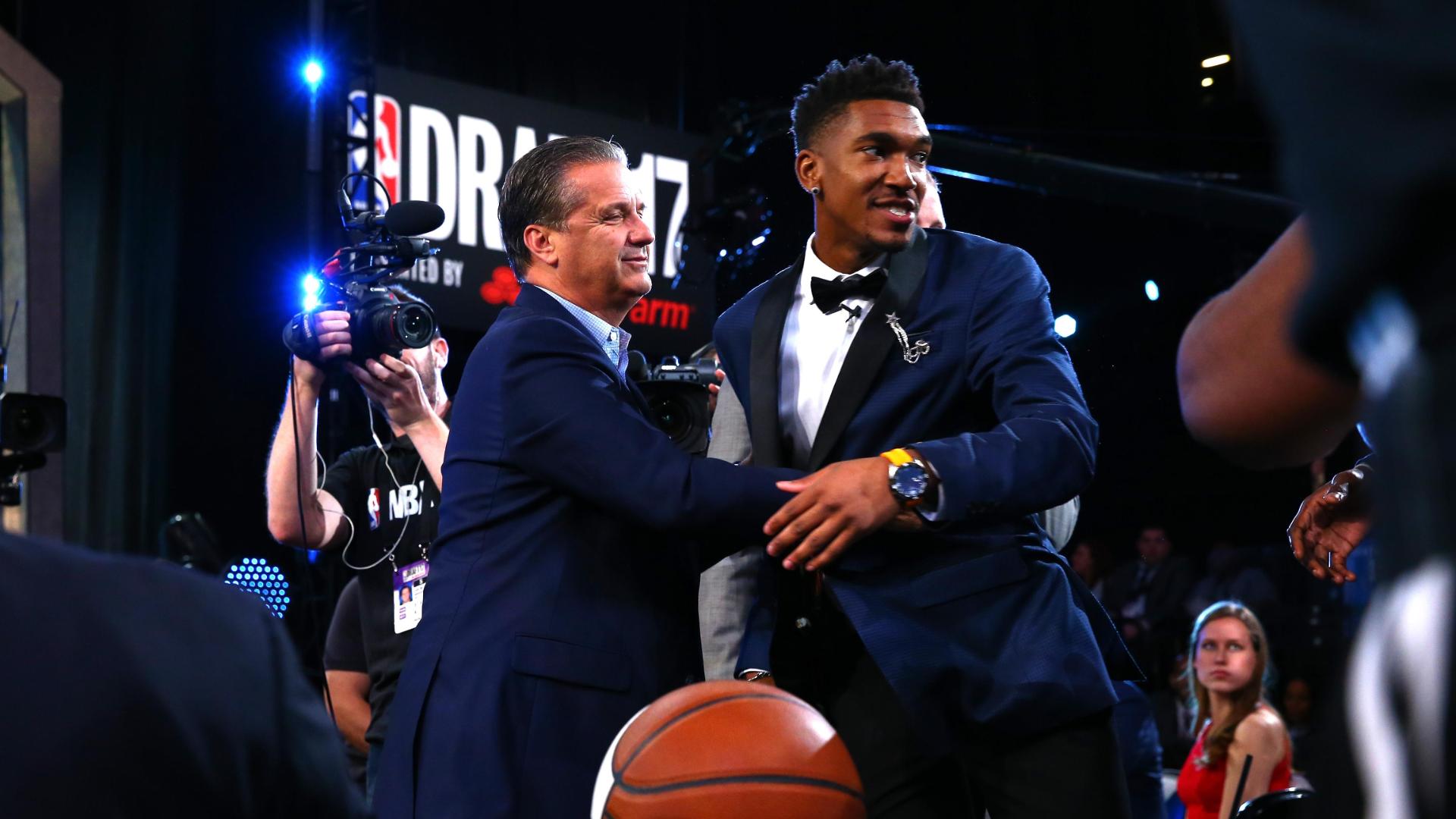 Kentucky
NCAAM
Adebayo going to Miami with 14th pick.
Bam Adebayo is selected by the Miami Heat with the 14th overall pick.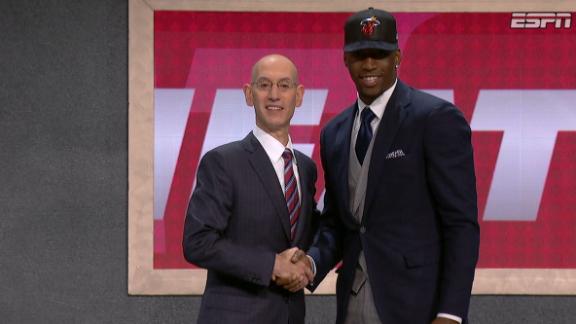 Kentucky
NCAAM
Adebayo: 'This experience is just wonderful.'
Bam Adebayo talks about coach John Calipari's encouraging words to him as he gets picked 14th overall in the NBA draft.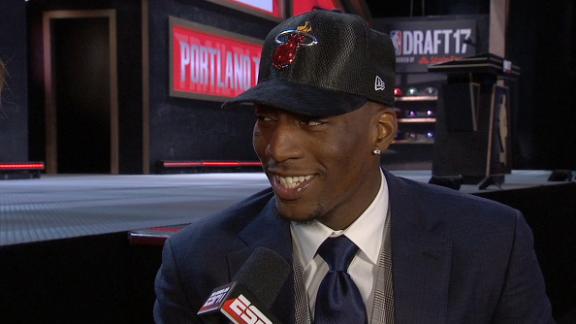 Kentucky
NCAAM
Monk looks to be 'versatile' player for Hornets.
Malik Monk reacts to being the 11th overall pick as he's drafted to the Charlotte Hornets.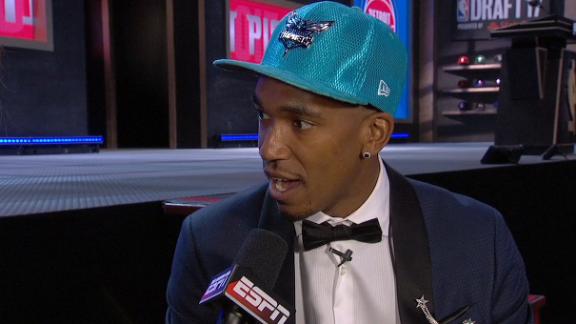 NBA Draft
Monk slides to the Hornets with the 11th pick.
The Charlotte Hornets nab Malik Monk with the No. 11 pick in the NBA draft.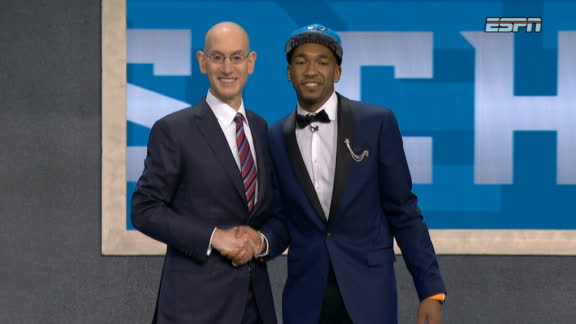 Kentucky
NCAAM
Fox: 'I'm speechless right now.'
De'Aaron Fox soaks in being drafted to the Sacramento Kings and describes how it feels to celebrate with friends and family.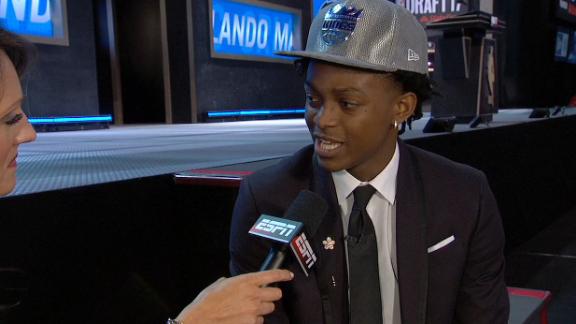 NBA Draft
Fox heads to Sacramento at pick No. 5.
De'Aaron Fox is selected by the Sacramento Kings with the fifth overall pick.
Kentucky
NCAAM
NBA draft: Where do Fox and Monk stand?
SEC Now's Dari Nowkhah and Antoine Walker predict where De'Aaron Fox and Malik Monk will end up in the NBA.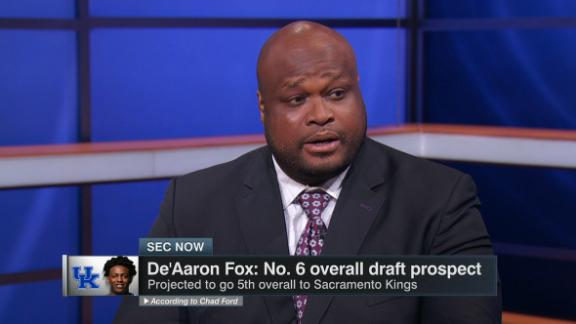 Kentucky
NCAAM
Monk talks improvements ahead of draft.
Malik Monk discusses how he's prepared for the NBA draft and what it's like experiencing it with his family.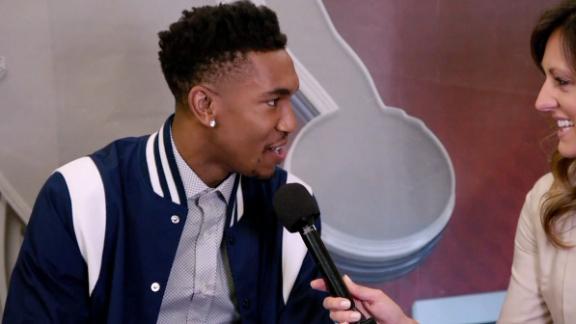 Kentucky
NCAAM
Fox explains why he's the best guard in his draft class.
De'Aaron Fox talks about the skills that make him stand out from other players in the upcoming NBA draft.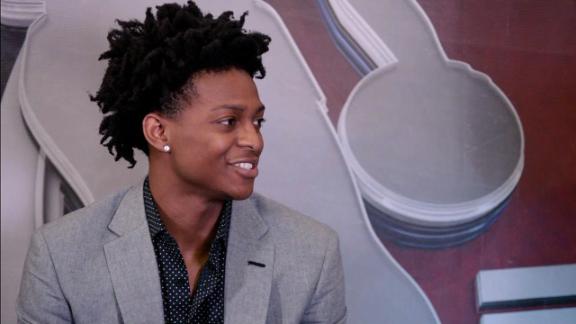 Is Monk the best scorer in the draft?
SEC Network's Antoine Walker talks about Malik Monk's potential in the NBA and who could be the fourth player drafted from the conference.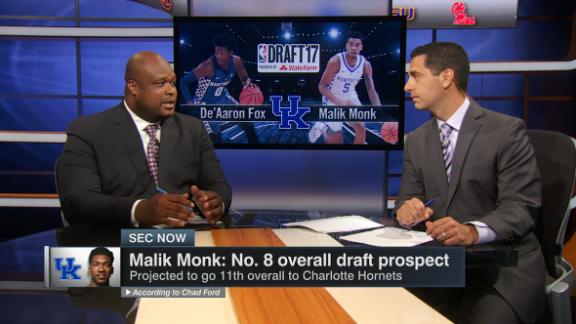 Kentucky
NCAAM
Monk: Playing for UK was 'best experience of my life.'
Kentucky's Malik Monk talks to Paul Finebaum about how playing for the Wildcats has prepared him for the NBA draft.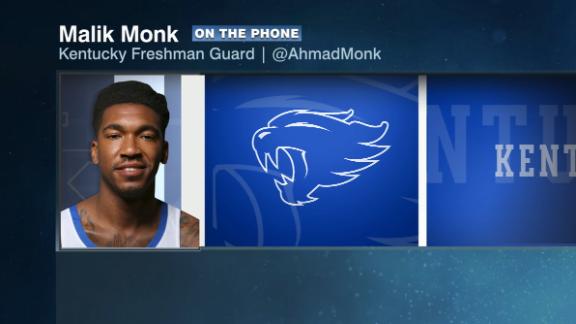 Customize ESPN
Jamie Squire/Getty Images

Let your voice be heard and then tune in to the 2017 ESPY Awards on July 12 on ABC!
M. Anthony Nesmith/Icon Sportswire

Ohio State abruptly parted ways with Thad Matta, then quickly landed Chris Holtmann. The Buckeyes' new coach will have to get to work -- and fast. There are obstacles for Holtmann, and we look at the five biggest.
Updated Way-Too-Early Top 25
Joe Camporeale/USA TODAY Sports

As other programs watched key contributors head off to the NBA, Arizona watched important players return to school and big recruits choose Tucson. As the Wildcats rocketed up the board, others took a step (or a few steps) down.
Casey Sapio/USA TODAY Sports

What's the science behind putting together a bracket for next season's tournament? Joe Lunardi uses a lot of math and some roster adjusting, figuring which players will head for the NBA draft.