Love knew LeBron's decision was between Lakers and Cavs
Kevin Love understands LeBron James leaving Cleveland for Los Angeles to begin a new chapter.
NBA rookies hammer dunks, prank each other at photo shoot
Trae Young, Marvin Bagley III, Collin Sexton, Jaren Jackson and others have a good time at the Panini NBA Rookie photo shoot.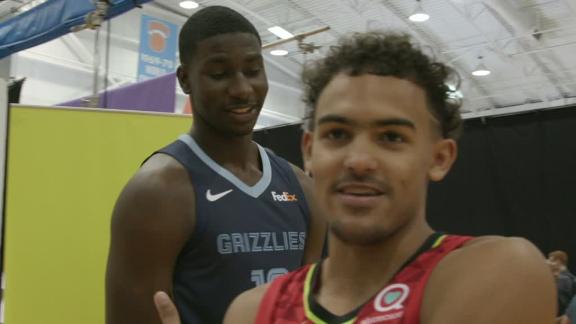 NBA Talking Points
Kellerman would let go of Green before Thompson
Max Kellerman thinks Draymond Green is less of a priority to keep on the Warriors than Klay Thompson.
Stephen A.: McCollum is 'a frustrated individual'
Stephen A. Smith understands CJ McCollum's frustrations with NBA superteams.
Will Kyrie be a Knick next season?
Royce Young expects Kyrie Irving to stay put with the Celtics instead of heading to New York in 2019.
Jalen skeptical of Howard's evolution into Kevin Durant
Jalen Rose says Dwight Howard's trainer's goal to transform his game into Kevin Durant's isn't smart.
Simmons: I'm a better gamer than Embiid, Exum
Philadelphia 76ers star Ben Simmons compares his NBA 2K19 skills against other NBA players.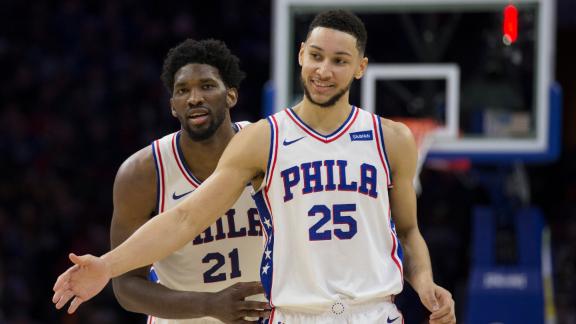 Simmons: I knew LeBron already picked the Lakers
76ers point-guard Ben Simmons spoke at the unveiling of his NBA 2K19 Australia cover.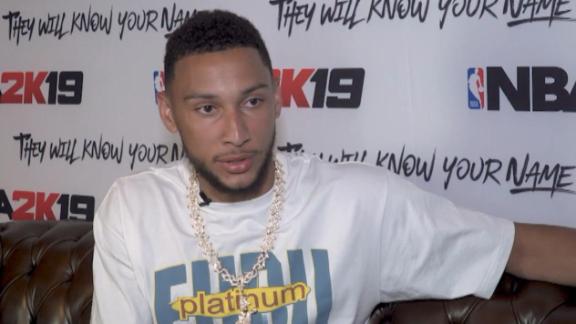 Travis Scott homers off James Harden
Rapper Travis Scott is hyped up after he sends a pitch from the 2018 NBA MVP to Astroworld in a celebrity softball game.
Drummond blocks camper's shot with his head
Andre Drummond dominates campers with several blocked shots, followed by a crossover that sets up a jam.
Embiid flies to Foxborough for Eagles' preseason game
Joel Embiid gets a helicopter ride to New England to take in Philadelphia's preseason game.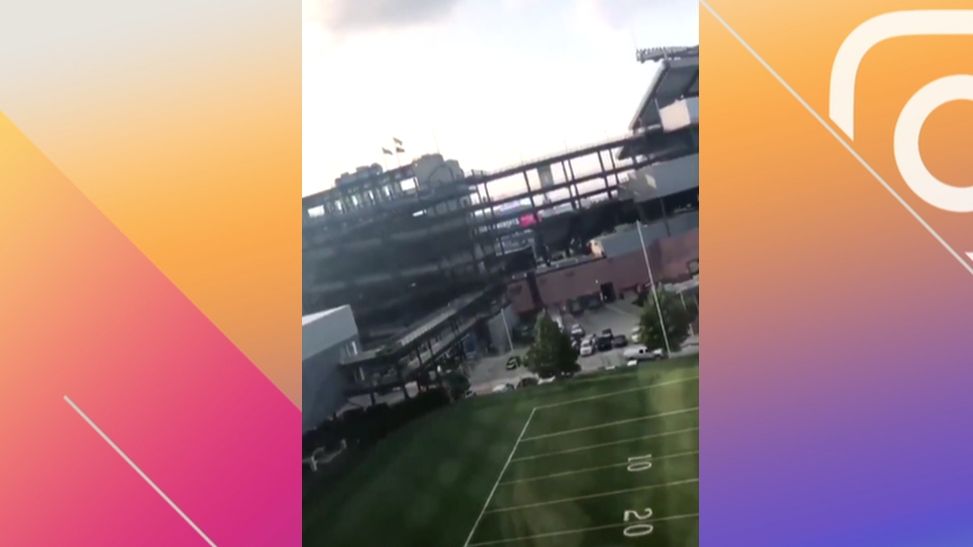 Hayward looking healthy with nice dunk
Gordon Hayward is on the road to recovery with his trainer Jason Smeathers, and the Celtics forward looks agile dunking on his defender.
Is LeBron the greatest player of all time?
The SportsNation crew debates if LeBron James has surpassed Michael Jordan as the best player ever.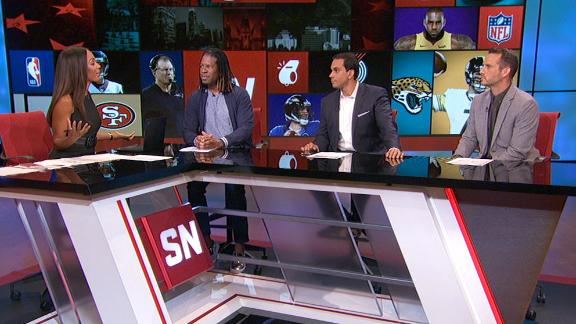 Supplied

Get all the latest news, features, stats and standings on our dedicated NBA Africa site!
ESPN Illustration

Our NBA panel voted more than 11 000 times to select the top 90 game-changers - and a smaller committee of writers and editors selected the final 10 - to emerge with the 100 Most Influential NBA Players Ever.
Customise ESPN