Top Sports Headlines
England 3-0 United States: A winning send-off for Rooney
The next generation of England stars ensured Wayne Rooney's final game ended with a win as the Three Lions cruised to victory over the U.S.
England trending upward; United States lacking direction
The FC crew share their takeaways from the friendly between England and the U.S., highlighting the USMNT's need for direction and a permanent coach.
Rooney: It was an emotional moment for me
Wayne Rooney reflects on his final game for England and discusses the initiatives of the Wayne Rooney Foundation, for which his farewell match was dedicated.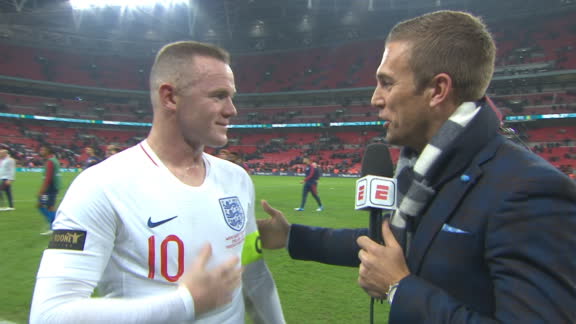 Wilson adds to England's lead with debut goal
Callum Wilson became the first ever Bournemouth player to score for England with the Three Lions' third goal against the U.S.
Rooney comes on for final England appearance
Wayne Rooney takes the field for the 120th and final time in a Three Lions uniform.
Alexander-Arnold quickly doubles England's advantage
International Friendly: Trent Alexander-Arnold (27') England 2-0 United States
Lingard bends in a beauty for England
International Friendly: Jesse Lingard (25') England 1-0 United States
Football Talking Points
Will VAR clean up costly errors in Premier League next year?
With VAR coming to the Premier League next season, ESPN FC's Shaka Hislop breaks down what it means for referee's and the entire league.
Why seeking help may pay dividends for Morata & Chelsea
Shaka Hislop weighs in on Alvaro Morata's decision to see a psychologist to help him deal with the "pressure and emotions" at Chelsea.
EXCLUSIVE: Pulisic opens up on Borussia Dortmund future
Christian Pulisic talks exclusively to Taylor Twellman about his future with Borussia Dortmund and the adversity of suffering a few injuries.
Will a problematic Dembele make a move to Liverpool?
La Liga correspondent Sid Lowe and the FC crew weigh in on the drama surrounding Ousmane Dembele at Barcelona and his links to Liverpool.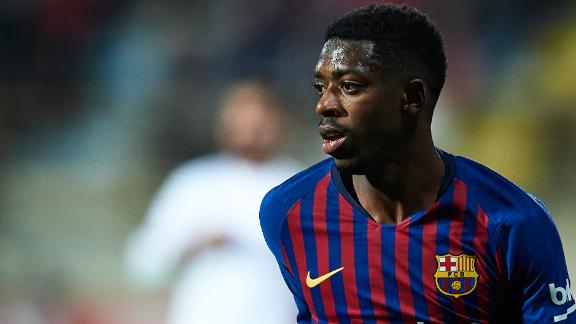 Super Eagles ready for South Africa test
Kelechi Iheanacho and Ahmed Musa say Nigeria will go to South Africa with eyes set on victory.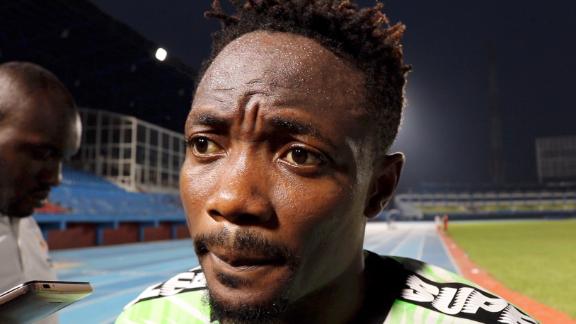 Federer defeats Anderson to reach ATP Finals semis
Roger Federer put together an impressive performance taking care of South African Kevin Anderson 6-4, 6-3 to advance to the last four of the ATP Finals.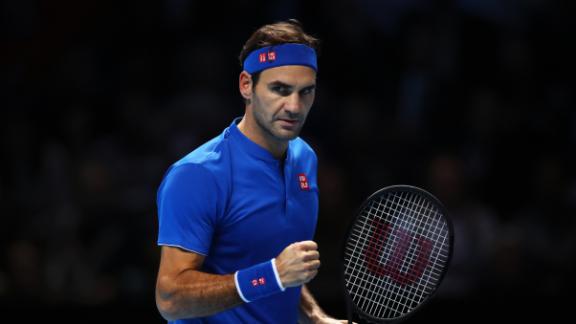 Thiem claims impressive win over Nishikori
Austria's Dominic Thiem maintained his hopes of reaching the ATP Finals last four with a straight-set win over Japan's Kei Nishikori in London.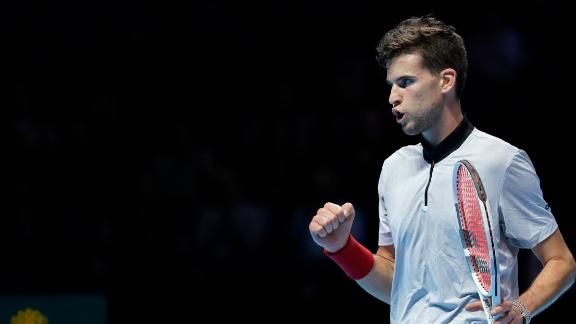 Djokovic slams the ATP saying schedule is 'oversaturated'
World No. 1 Novak Djokovic slammed the ATP schedule after his two-set victory over Alexander Zverev at the season-ending finals in London.
Djokovic takes big step towards ATP semis
World No. 1 Novak Djokovic took a big step toward the semifinals at the ATP Finals with a victory over Alexander Zverev.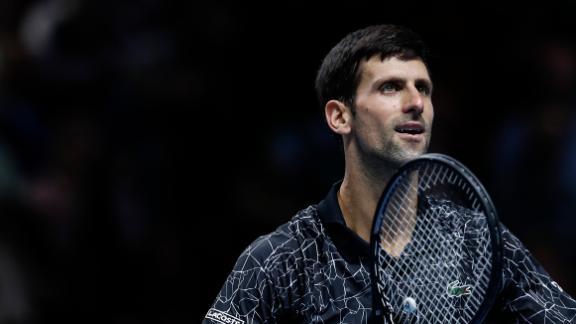 Freak City for ESPN

Deliberate isolation. Petty feuds. Constant turmoil. The Manchester United manager wouldn't have it any other way.
Troy Taormina/USA TODAY Sports

There's no NBA storyline the stars of "High Noon" won't tackle. This season you won't want to look away.
Ranking your NBA team's 2018-19 drama
Eric Heintz

Is there any Stranger Thing than what the Lakers did this summer? Is there anyone Leftover in Cleveland? Did we just turn all 30 NBA teams into TV dramas? Yes ... yes, we did.
Getty

Updated tables from the Premier League, Champions League, La Liga, English Football League and more.

Getty

Keep track of all the important upcoming fixtures in the Premier League, Champions League, La Liga, English Football League and more.

Getty

Results and scores from the Premier League, Champions League, La Liga, English Football League and more.
ESPN Fantasy Soccer promo

Manage your squad in the Premier League, Champions League, La Liga and Liga MX.
Dustin Evans

PSG star Neymar was the muse for the main character of a new comic book series, "Inked," in which tattoos come alive to help fight crime.
Customise ESPN