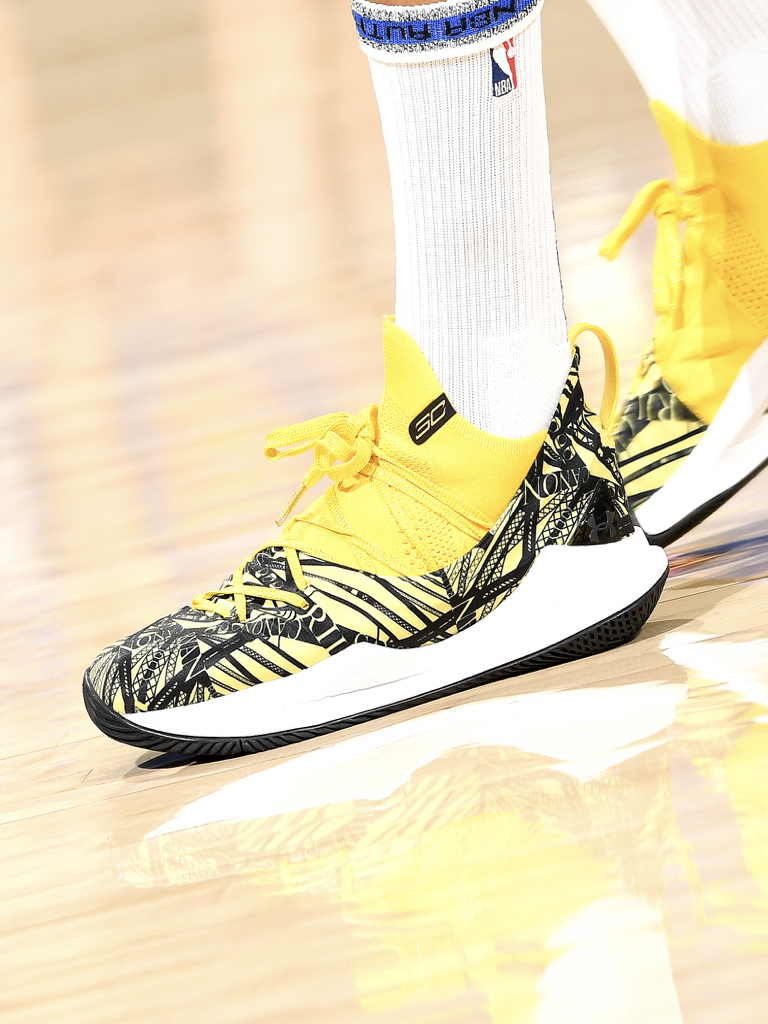 Stephen Curry celebrates his 3rd Warriors championship with a special "Ring Night" edition of his Under Armour Curry 5 sneaker. The graphic includes his three children's names, Riley, Ryan and Canon, atop a bridge's blueprint design. "Representing [the] Bay Area," said Curry. "But moreso having the blueprint of becoming a champion, what we've done as an organization with the Warriors, and looking ahead at what's to come."
Kerr: Dynasties need the first domino
Steve Kerr discusses the structure of dynasties and how each one needs to start with one player.
Kerr laughed at idea of Warriors winning titles
Steve Kerr reflects on laughing at Warriors owner Joe Lacob making a promise to hang banners in Oracle back in 2010.
KD drives for tough floater late
Kevin Durant muscles to the basket and knocks down a tough floater. Durant would hit the ground hard, but he would get back up.
Curry cruises to nice finish off the glass
Steph Curry drives straight to the bucket and flips in a layup off the glass.
George drops 15 points in the 3rd quarter
Paul George is single-handedly keeping the Thunder in it as he puts up a 15-point third quarter.
George's stepback gets Westbrook to his feet
Paul George knocks down a stepback jumper over Kevin Durant, which gets Russell Westbrook to his feet.
Durant splits the defense on reverse finish
Kevin Durant drives to the bucket and between two defenders he sinks a filthy reverse layup.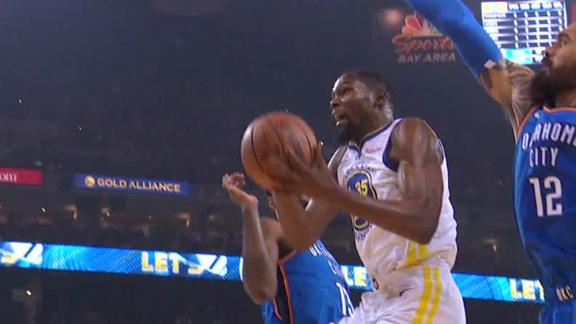 Durant sends Grant flying with crossover
Kevin Durant embarrasses Jermani Grant with a nasty crossover before getting called for an offensive foul.
Noel cleans up George's miss with putback
Paul Geogre drives to the bucket and is off the mark with a layup, but Nerlens Noel rises up for the putback slam.
Top Sports Headlines

Africa Cup of Nations
Tatum puts on a show in season opener
Jayson Tatum has all the moves on display against the 76ers, scoring 23 points in the Celtics' victory.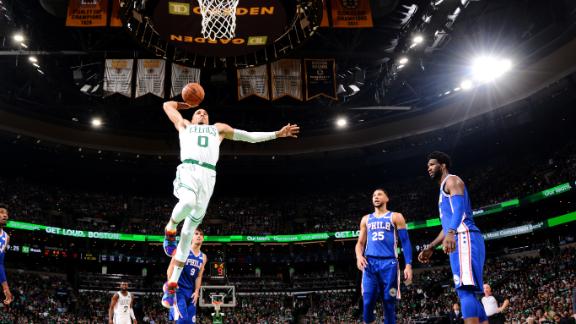 TD Garden erupts after Tatum's monster jam
Jayson Tatum finds a clear lane to the basket and throws down a huge, one-handed dunk that gets the crowd to their feet.
Kyrie overjoyed to be back playing with the Celtics
Kyrie Irving talks about putting an emphasis on facilitating and shares how it felt to be back on the court with his Boston teammates.
Tatum: It 'feels good' to have everyone back
Jayson Tatum discusses Gordon Hayward's highly anticipated return and the Celtics' 105-87 win over the 76ers.
Hayward says it felt great to be back on court
Gordon Hayward talks about how great it was to be playing and how he felt he performed in his first game back from injury.
Tatum shakes and bakes Embiid for jumper
Jayson Tatum shows off his handles to shake off Joel Embiid and then knocks down a pull-up jumper.
Brown powers past Embiid's block for a basket
Jaylen Brown takes on Joe Embiid for a dunk, gets blocked, but still manages to sink the basket.
Baynes' dime leads to Irving layup
Aron Baynes bounces a pass between two defenders to Kyrie Irving, who drives for the easy layup.
Tatum Eurosteps for and-1
Jayson Tatum drives downcourt, pulls off a Eurostep and drains a layup while drawing a foul.
Must Reads
Hey, did you see that?
Cristiano Jr scores brace for Juve under-9s
Cristiano Ronaldo Jr. appears to be following in fathers footsteps as he scores incredible solo goal.
WATCH - Zazai emulates Yuvraj's six-sixes
The 20-year old became only the third player in T20 history to hit six sixes in an over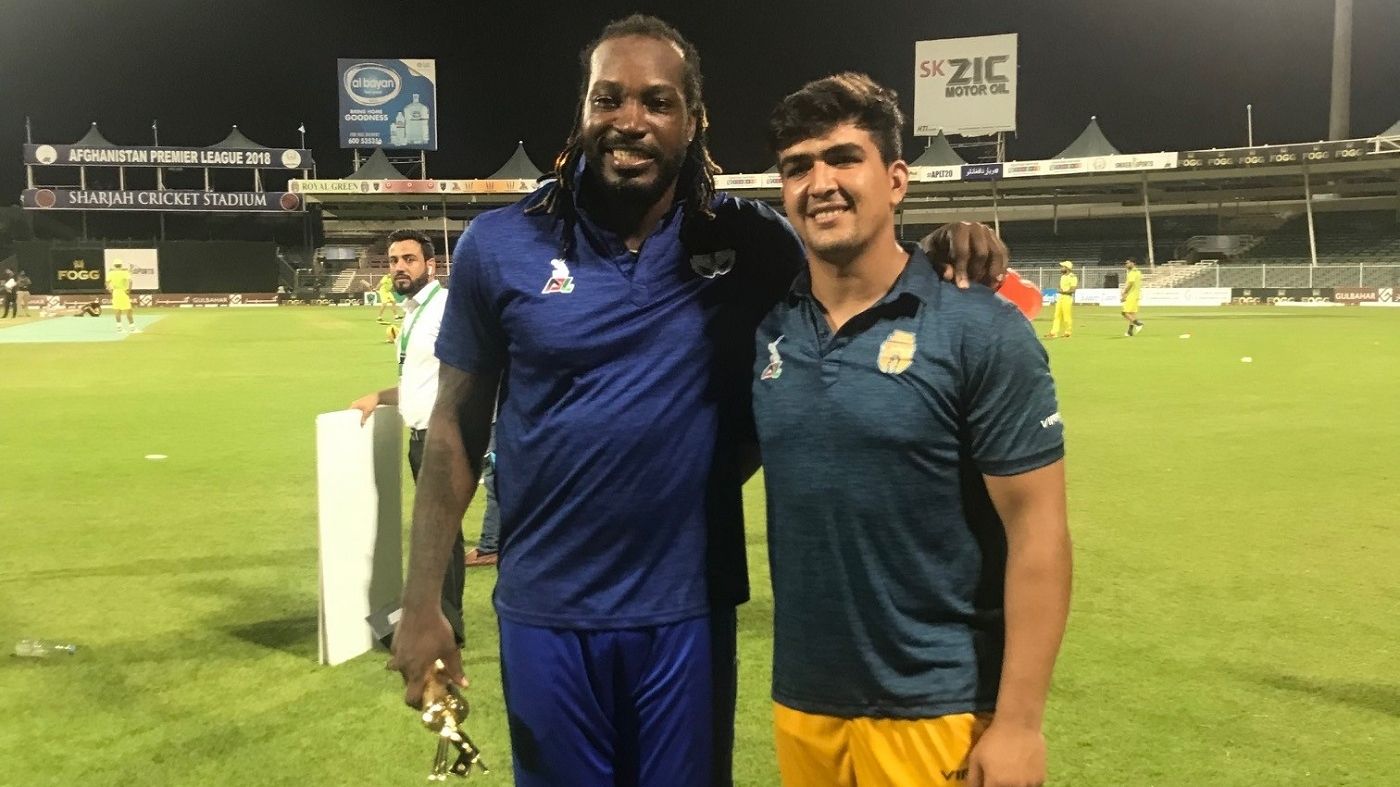 Mick Schumacher crowned Formula 3 European champion
Mick Schumacher, son of seven-time Formula 1 world champion Michael, was officially crowned Formula 3 European champion in Hockenheim.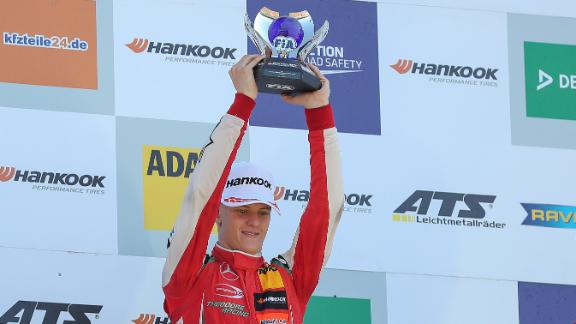 Bradley rips a grand slam in Red Sox win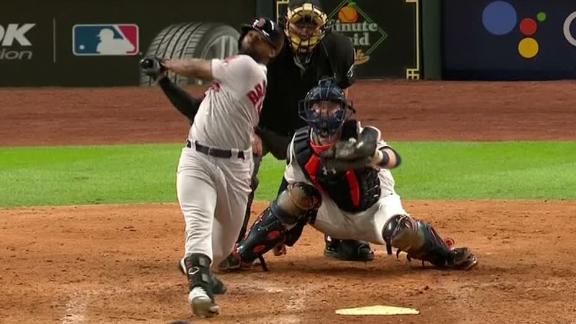 Pearce commends Kemp's catch despite controversy
Steve Pearce compliments Tony Kemp's leaping catch in the 3rd inning despite replays showing that the ball may have hit the wall first.
Bradley knew grand slam was gone off the bat
Jackie Bradley Jr. recollects his grand slam and hopes to carry the momentum into Game 4.
Bregman: Eovaldi pitched well today
Just a day after he posted a video poking fun at Nathan Eovaldi, Alex Bregman talks about Eovaldi's outing on the mound.
Hinch: 'The series can't end tomorrow'
A.J. Hinch believes both teams have explosive lineups, but the Astros need to do a better job at limiting Boston's.
Hinch: 'I almost took Dallas out after 4'
A.J. Hinch explains his pitching decisions including Roberto Osuna's grand slam he surrendered.
Cora impressed with Bradley's swing improvements
Alex Cora discusses Jackie Bradley Jr's swing adjustments and Boston's ability to win on the road this postseason.
Bregman shows off his glove at third
Alex Bregman shows off his fielding skills as he barehands a ball at third followed by a spectacular off-balance throw to second.
Bregman hits RBI double
Alex Bregman hits an RBI double down the left-field line to tie the Red Sox at 2-2.
Pearce smashes a solo HR
Steve Pearce belts a solo home run to give the Red Sox a one-run lead.
Troy Taormina/USA TODAY Sports

There's no NBA storyline the stars of "High Noon" won't tackle. This season you won't want to look away.
Ranking your NBA team's 2018-2019 drama
Eric Heintz

Is there any Stranger Thing than what the Lakers did this summer? Is there anyone Leftover in Cleveland? Did we just turn all 30 NBA teams into TV dramas? Yes ... yes, we did.
Getty

Updated tables from the Premier League, Champions League, La Liga, English Football League and more.

Getty

Keep track of all the important upcoming fixtures in the Premier League, Champions League, La Liga, English Football League and more.

Getty

Results and scores from the Premier League, Champions League, La Liga, English Football League and more.
ESPN Fantasy Soccer promo

Manage your squad in the Premier League, Champions League, La Liga and Liga MX.
Logo

Check out Kwesé latest eSports site - KweséGamer!
The NFL's best secondaries
AP Photo/Paul Sancya

Earl Thomas' season-ending injury means the final member of the Legion has likely played his last snap for Seattle.
Matt King/Getty Images

"I wasn't really focusing on Bolt too much. I was more worried about Ross McCormack and also Jordan Murray," defender Josh Symons told ESPN.
Customise ESPN