Messi looked a 'broken man' in Croatia defeat
The FC crew lay into Jorge Sampaoli and inspect Lionel Messi's negative demeanour after Argentina's embarrassing defeat to Croatia.
Borden: Messi went missing against Croatia
ESPN's Sam Borden shares his thoughts on Croatia's 3-0 win which leaves Argentina on the brink of a World Cup exit.
Top Sports Headlines
NBA Draft
Reaction and analysis
Ayton goes No. 1 overall to Suns
Phoenix selects Deandre Ayton with the first overall pick of the NBA draft.
Porter makes bold claim after falling to No. 14
Michael Porter Jr. says he'll be the best draft pick in Nuggets' history after he drops to the 14th pick.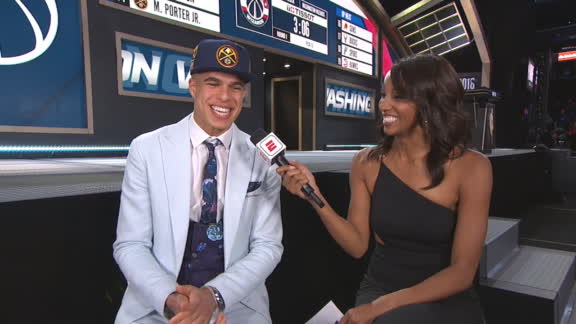 Knox takes boos from Porzingis kid in stride
Kevin Knox takes motivation from the Kristaps Porzingis-like boos from the New York fans and is ready to prove himself.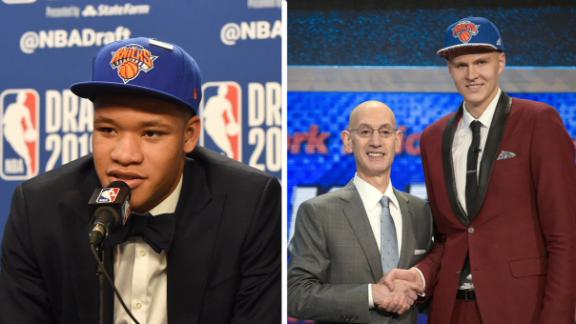 NBA draftees make a fashion statement
Check out the suits of the NBA's future stars on stage at the 2018 NBA draft.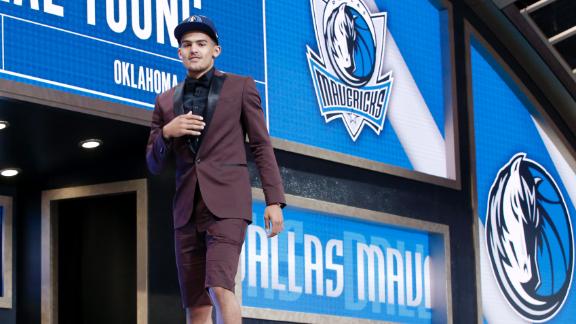 Sexton makes pitch for LeBron to stay in Cleveland
The Cavaliers choose Collin Sexton with the eighth overall pick, then the point guard attempts to pitch LeBron James on staying in Cleveland.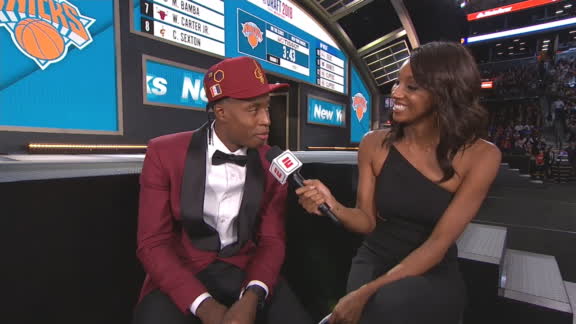 Allen and Mitchell go from foes to bros
Donovan Mitchell caught Grayson Allen with a hand to the face as ACC rivals, now they team up with the Jazz.
Grizzlies draft Jackson with the 4th pick
Jaren Jackson Jr. is joined by his parents and is extremely excited to be selected by Memphis with the fourth pick.
Do the Suns now have Shaq and Kobe 2.0?
No. 1 pick Deandre Ayton might be on to something by likening himself and Devin Booker to a historically-dominant duo.
Carter Jr. picked by Bulls with 7th pick
The Bulls select Wendell Carter Jr. from Duke with the seventh pick in the 2018 NBA draft.
Coca-Cola Moment of the Day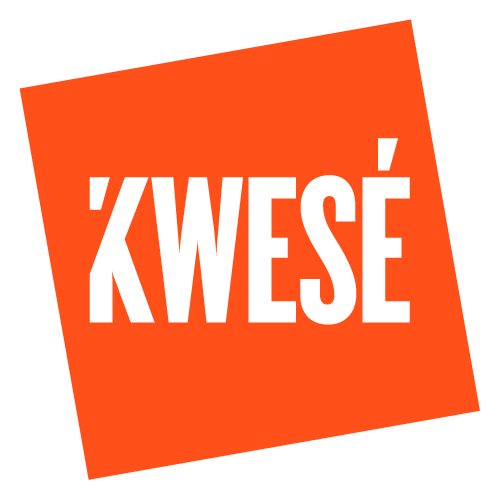 2018 FIFA World Cup
LIVE on Kwesé TV I June 14 - July 15
World Cup Insights
Extra Time: Should Argentina sack Sampaoli? Croatia a contender?
The FC team answer your tweets on whether Argentina would win their next match if they sack their coach and Croatia's chances of winning it all.
Argentina defeat opens the door for Nigeria & Iceland
The FC crew assess the state of Group D and how the tone of Nigeria-Iceland has changed following Croatia's defeat of Argentina.
Would Rashford for Sterling be the right move?
The FC panel try to wrap their head around a leaked team sheet that revealed Marcus Rashford could replace Raheem Sterling in the England squad to face Panama.
Project Russia: Young three lions teach us a lesson!
Must Reads
Burley: Neymar always has to make it about himself
ESPN FC's Craig Burley says Neymar's 'circus' in Brazil's draw against Switzerland and subsequent injury news are a distraction to the team.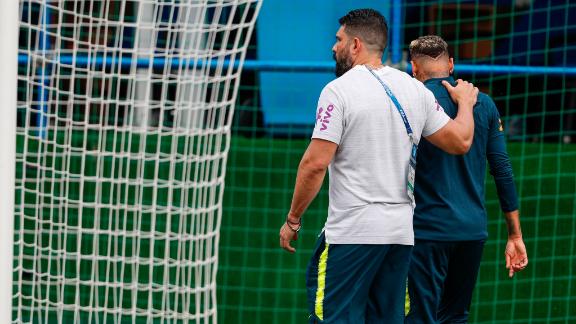 Will Neymar & Brazil hit their stride against Costa Rica?
After a strange 72 hours in the Brazil camp, the FC panel give thought to what sort of advice Tite would've given Neymar to get him back to his best.
Neymar: My foot feels fine
After returning to training, Neymar says he's feeling better physically and hopes to improve in Brazil's second group stage game against Costa Rica.
Supplied

The 2018 FIFA World Cup is here, and you can catch all the action LIVE on Kwesé TV. Click here to find out broadcast times, and how and where you can watch Kwesé TV.
Logo

We are treating you to 32 FREE 2018 FIFA World Cup™ games on the Kwesé iflix app! Yes, totally free! And you're getting a FREE movie of the day with loads of TV shows on us! Download the Kwesé iflix app now.
Kwese TV

There's live sports aplenty on Kwesé TV. Click here to see what you can watch across our various channels.
Josue Evilla

A panel of 80, featuring writers, television analysts, World Cup veterans and other former professionals, as well as editors from ESPN's European, North American, South America, African, Asian and Australasian desks, voted for the top 50 players competing in Russia.

OLI SCARFF/AFP/Getty Images

We only had so much space, which meant plenty of good players missed out on our Top 50. Here are several who could make us look silly!
Supplied

Get all the latest news, features, stats and standings on our dedicated NBA Africa site!
Logo

Check out Kwesé latest eSports site - KweséGamer!
Customise ESPN