NBA players entering their fourth season in the league, who are under contract via a rookie-scale deal, are eligible to sign an extension this year by 6 p.m. ET on Oct. 16, and Philadelphia 76ers center Joel Embiid falls into this category. In late June, Sixers owner Josh Harris discussed his desire to sign Embiid to an extension.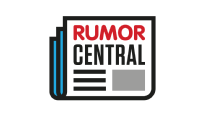 "Look, I'd just say we want Joel to be on the team for a long time," Harris said. "We want us all to grow old together. That's the way I would put it."
Tom Moore of The Intelligencer addresses the possibility of Embiid signing a new deal by writing: "My sense is it's likely that Embiid gets his extension. The Sixers are in a tough spot because they really need him and have no other big man on the roster capable of having anywhere near Embiid's impact."
Embiid, the No. 3 selection in the 2014 NBA draft, has played in just 31 games during his first three years in the NBA due to foot and knee injuries. With three weeks remaining until training camp opens, the Sixers have yet to clear Embiid for all basketball-related activities. Signing Embiid to an extension that could be worth between $113 million to $146 million is risky for the Sixers due to his injury history.
According to Basketball Insiders, league sources believe the Sixers and Embiid agreeing to an extension paying less than the max amount would make sense for both sides.
-- Nick Silva