Michael Phelps
Phelps & Day
Phelps, Day bring Michigan-Ohio State rivalry to golf course.
Former Olympic swimmer Michael Phelps, a Michigan fan, and golfer Jason Day, an Ohio State fan, trade barbs at a celebrity golf event in Illinois that also featured coaches Jim Harbaugh and Urban Meyer.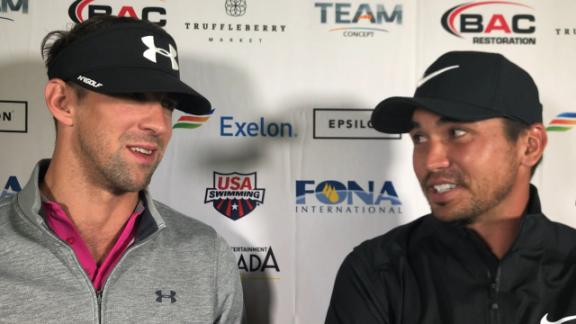 "It's about challenging yourself, testing your own limits."
Legendary Australian Paralympian Michael Milton describes the appeal of trail running as he prepares to contest the Ultra-Trail Australia 50km, on crutches, in the Blue Mountains, west of Sydney.