We're rounding the home straight in season 2017, but as ESPN's AFL Power Rankings show, there is still much to play out over the last three weeks.
While there hasn't been much movement in either the top five or bottom five positions on the rankings table (with just Sydney and Geelong swapping places this week), spots in the lower half of the top eight are still very much up for grabs.
After Port Adelaide lost at the weekend, an opportunity to host a home final has suddenly materialised for the Western Bulldogs, who just one month ago looked well off the pace and out of finals contention.
Melbourne remains in the hunt despite their loss to the Giants, but the Demons play the Saints at the MCG this week in a huge, do-or-die clash for both sides, while West Coast's last-quarter choke job - and daunting last two matches - means we can just about say goodbye to Adam Simpson's men for another year.
Further down, the Blues remain on the bottom of the rankings this week despite coming agonisingly close to knocking off hated rivals Essendon, while the Lions almost upset the Dogs in a result which would have blown the market for the wooden spoon wide open.

1. Adelaide
Last week: 1 (no change)
Round 20: defeated Port Adelaide by 84 points
What a statement to the rest of the competition! The Crows had almost become the forgotten flag favourites after the spotlight turned to the likes of Sydney and Richmond, but make no mistake, Adelaide are not a team you'd want to play at Adelaide Oval in September. Ultimately, they're a well-balanced unit, and when Eddie Betts is on fire, they're almost irresistible. This week's match-up is interesting to say the least, as the Bombers need a win to stay in the eight. The Dons enjoy playing at their Etihad home, too, while the Crows, remarkably, are yet to play at the Docklands venue in 2017.
Next: Essendon (Etihad Stadium, Saturday 7:25pm local)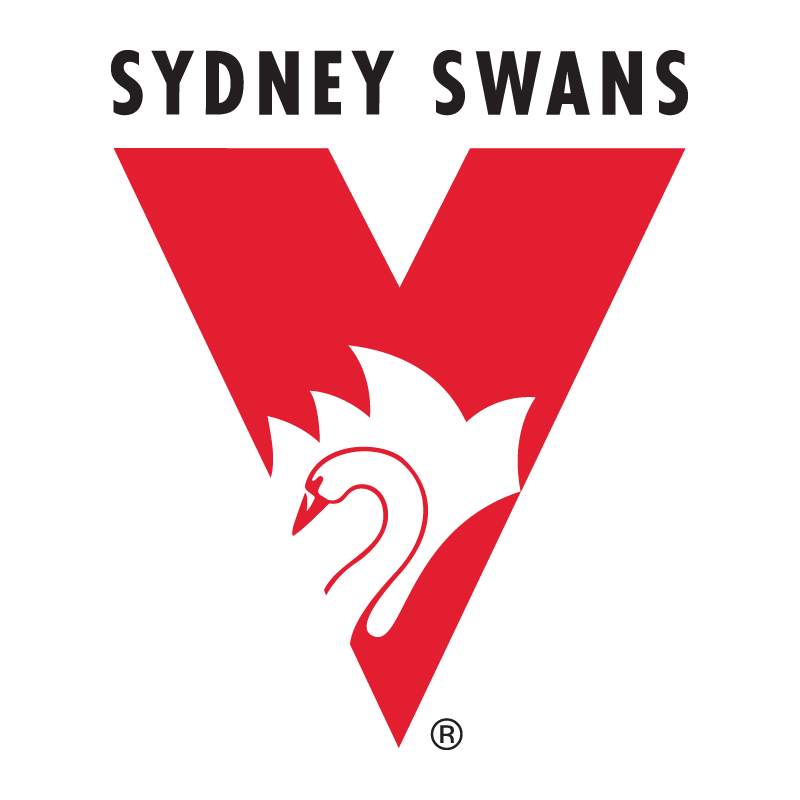 2. Sydney
Last week: 3 (up 1)
Round 20: defeated Geelong by 46 points
Talking about strong statements, what about Sydney's demolition of Geelong down at the Cattery? Much like last year's preliminary final, the Swans completely outplayed the Cats in just about every facet of the game. Worryingly for other sides, Lance Franklin has been out of touch over the past few weeks, meaning a return to form could push them from being merely finalists to genuine flag favourites. Coach John Longmire and his charges are gearing up for September and there's not a side in the competition that would be confident of beating the Swans in a cut-throat clash.
Next: Fremantle (SCG, Saturday 1:45pm local)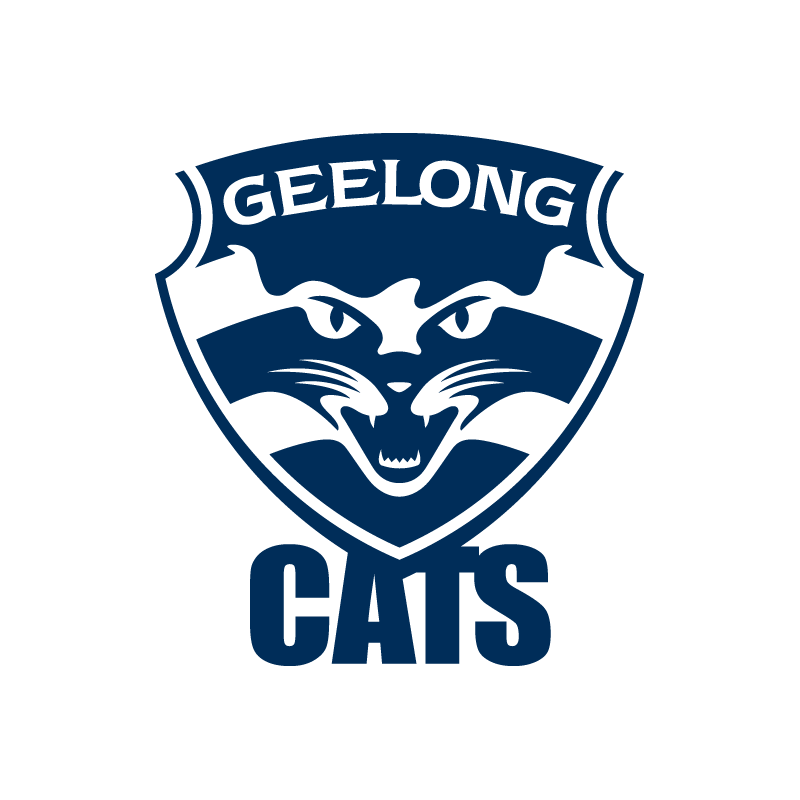 3. Geelong
Last week: 2 (down 1)
Round 20: lost to Geelong by 46 points
Surely the difference between a Geelong side with Patrick Dangerfield and without Patrick Dangerfield is not what we witnessed on Friday night. The Cats were outclassed at home by a hungry Sydney outfit, something which is sure to set off alarm bells for Geelong coach Chris Scott. They get Dangerfield back for this week's huge clash with the Tigers, but will be without stalwart skipper Joel Selwood for rest of the premiership season (and possibly longer). The Cats would love to have both Selwood and Dangerfield on the park, and Saturday's clash against Richmond will be another big test.
Next: Richmond (Simonds Stadium, Saturday 2:10pm local)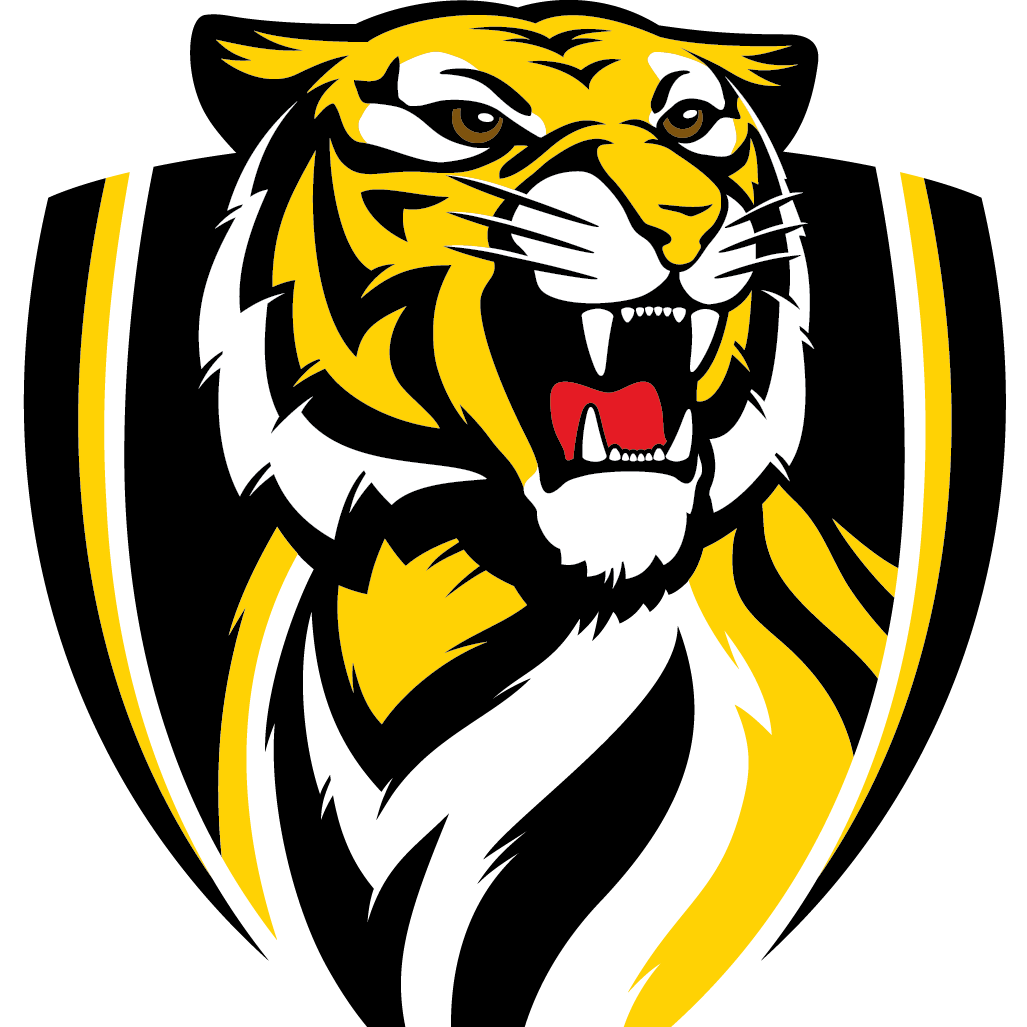 4. Richmond
Last week: 4 (no change)
Round 20: defeated Hawthorn by 29 points
Hang onto your hats, footy fans, because Richmond supporters are about to become unbearable. They're two games inside the top four with three games to play, meaning at the very least, a home elimination final is assured. After demolishing Hawthorn at the home of footy last week, they'll try and beat Geelong at the Cattery for the first time since 2006. Their job has been made a little easier by the news that Joel Selwood and Tom Hawkins will miss for the Cats, but Patrick Dangerfield will return and no doubt cause some headaches. Rest assured, if the Tigers win this week, it's on for all money.
Next: Geelong (Simonds Stadium, Saturday 2:10pm local)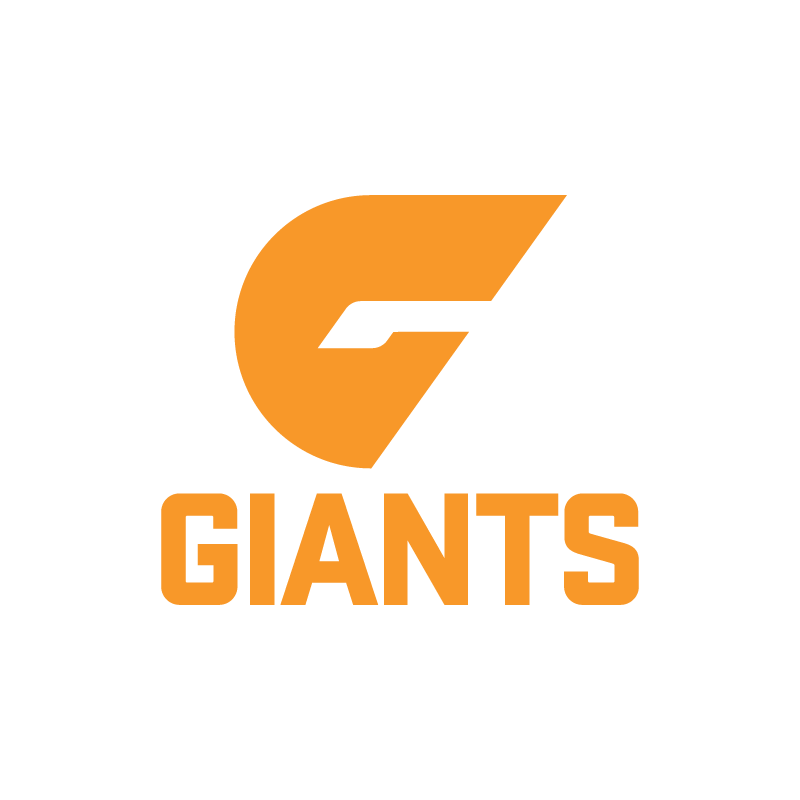 5. Greater Western Sydney
Last week: 5 (no change)
Round 20: defeated Melbourne by 35 points
After a poor patch of about five weeks, the Giants notched a crucial win in the context of their season. Not only did they stave off a challenge from a Melbourne side fighting for a finals berth, they did so with no Jeremy Cameron or Jon Patton, and with ex-Tiger Brett Deledio returning for his first match in orange. A 35-point win is a big tick for coach Leon Cameron, and with Stephen Coniglio finding form at the right time of the year, they might yet do some damage in the finals. They remain fifth in the rankings this week because the top four is chock-a-block.
Next: Western Bulldogs (Etihad Stadium, Friday 7:50pm local)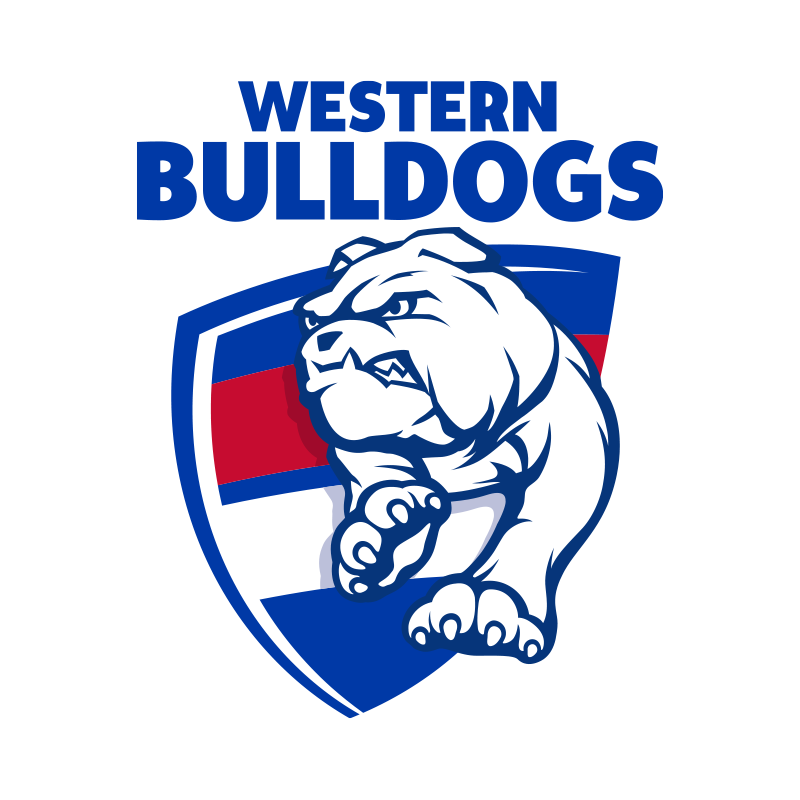 6. Western Bulldogs
Last week: 8 (up 2)
Round 20: defeated Brisbane by 14 points
The Dogs have won four straight matches but were made to work pretty hard for the four points at the weekend. Their opponents, the Lions, were plucky, and could almost have ended the Dogs' season considering the Bullies' lamentable percentage. They're inside the eight by one win, but with matches against GWS, Port Adelaide and Hawthorn to finish the season, winning is crucial. This week's opponents, the Giants, have been horrible at Etihad Stadium this year - something which should give the Dogs plenty of confidence heading into Friday night.
Next: GWS Giants (Etihad Stadium, Friday 7:50pm local)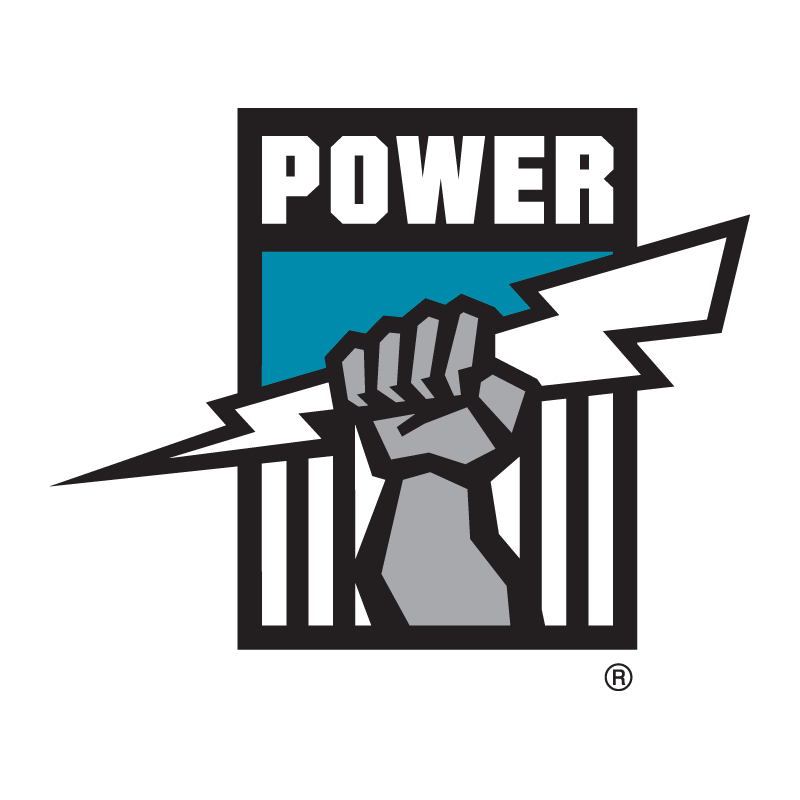 7. Port Adelaide
Last week: 6 (down 1)
Round 20: lost to Adelaide by 84 points
Well, that was something. Port Adelaide have once again proven they can't match it with the league's best, going down to cross-town rivals Adelaide by 84 points - the biggest margin witnessed in a Showdown. While Port can consistently perform against weaker opposition, it's hard to see them doing any damage in September considering they're yet to beat a top-eight team. Travis Boak needs to do more as the club's captain, but, as usual, Robbie Gray was prolific. Something is going to need to change pretty quickly if they're to have other sides quaking in their boots next month.
Next: Collingwood (Adelaide Oval, Sunday 4:10pm local)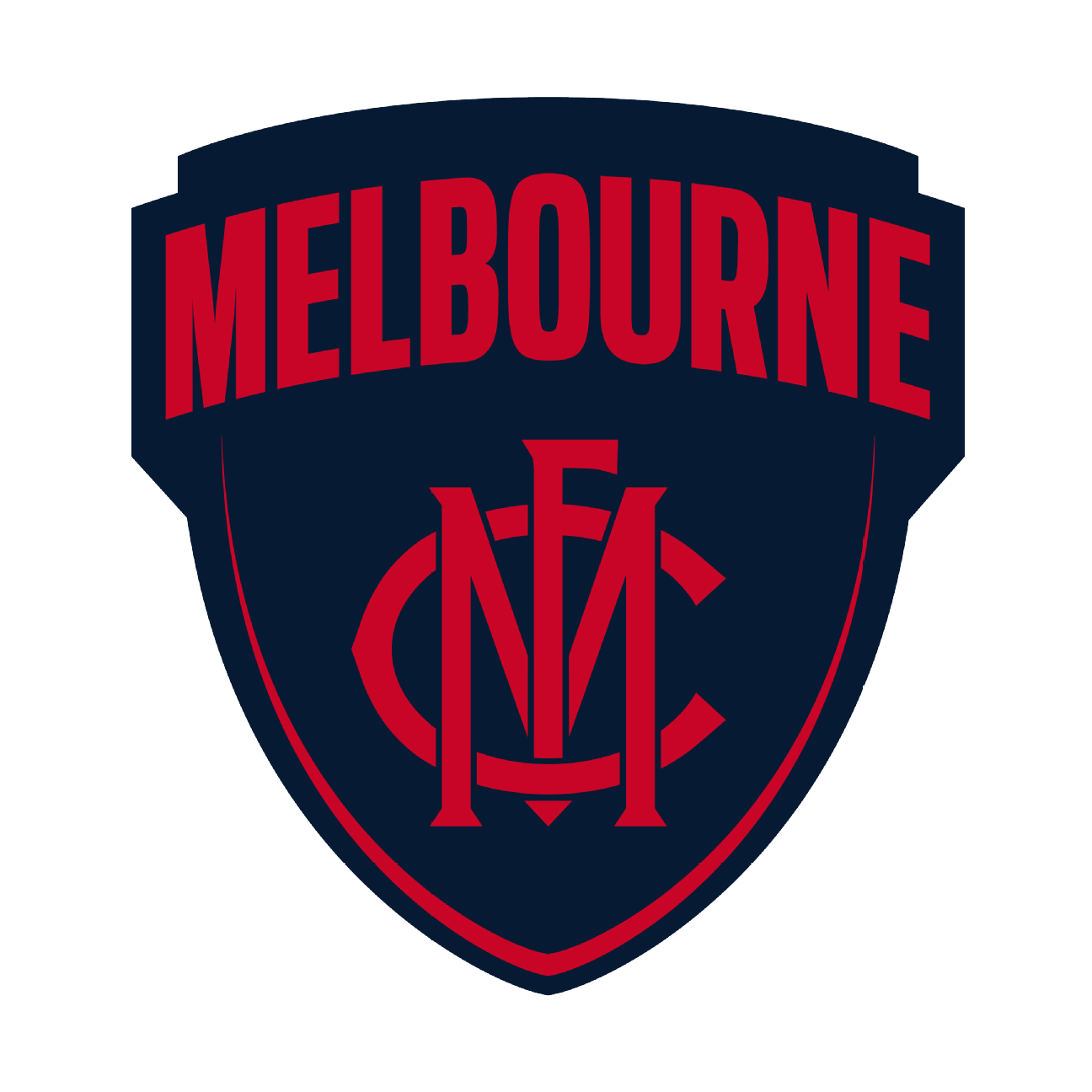 8. Melbourne
Last week: 7 (down 1)
Round 20: lost to GWS by 35 points
Last week, we said it wasn't yet 'panic stations' for the Dees, but after they butchered an opportunity to beat an undermanned Greater Wester Sydney (with no Cameron or Patton up forward), they're officially at the crossroads. There are three other teams with 10 wins and nine losses in 2017, and the Dees have better percentage than only St Kilda - the side they play this week. Put simply, this match is do-or-die. Win and stay alive or lose and kiss goodbye the top eight.
Next: St Kilda (MCG, Sunday 1:10pm local)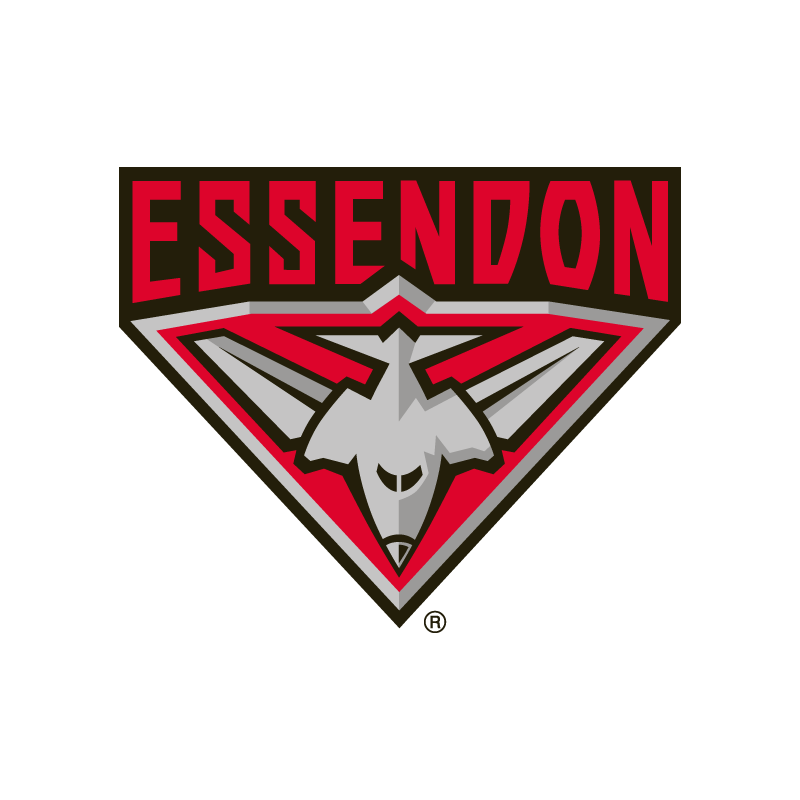 9. Essendon
Last week: 10 (up 1)
Round 20: defeated Carlton by 8 points
Breathe, Essendon fans. Ladder positions never matter when it comes to matches between Essendon and Carlton, and the Blues nearly stole the four points in a result which would have been disastrous for the Bombers' finals hopes. They've risen a spot up the rankings this week, but only because West Coast threw away a fourth-quarter lead. John Worsfold was out-coached by his Carlton counterpart, and save for some late-game heroics from Anthony McDonald-Tipungwuti (and Cale Hooker finally splitting the sticks), it could have been a catastrophic day at the footy. On a separate note, how good is watching football at 2:10pm on a Saturday afternoon?!
Next: Adelaide (Etihad Stadium, Saturday 7:25pm local)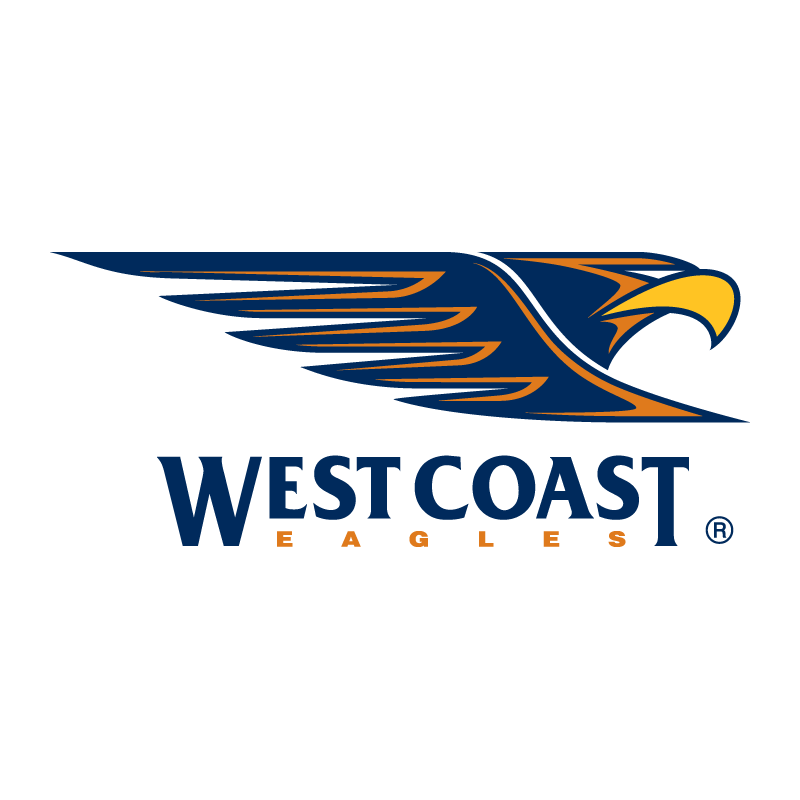 10. West Coast
Last week: 9 (down 1)
Round 20: lost to St Kilda by 8 points
Call it heartbreaking, call it predictable, call it whatever you want, but West Coast are done and dusted in 2017. Not only did they give up a last-quarter, three-kick lead, the Eagles have fallen out of the eight with possibly the league's toughest run home. After playing Carlton (who, admittedly, make you work for a win), the Eagles have to tackle GWS (away) and Adelaide (at home). They have a lot of dead wood to clean out this offseason, and will need to instil a culture of winning the tight ones - particularly on the road. This has been another wasted year for the Eagles.
Next: Carlton (Domain Stadium, Saturday 5:40pm local)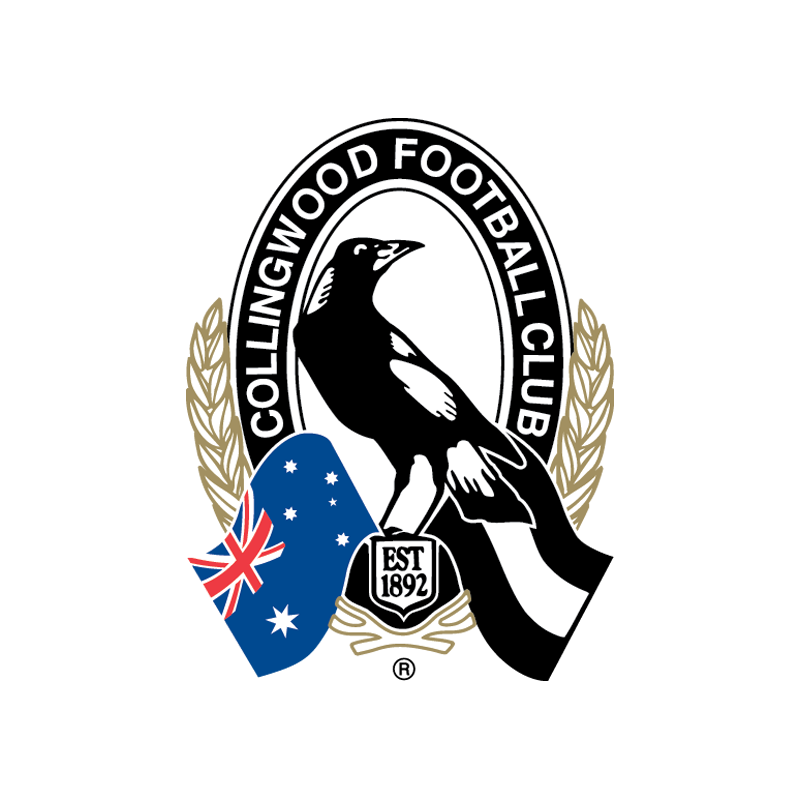 11. Collingwood
Last week: 12 (up 1)
Round 20: defeated North Melbourne by 54 points
Credit to the Pies and coach Nathan Buckley, they could have thrown in the towel weeks ago but have instead given their supporters some hope heading into the offseason. They've won three of their last four matches (and drew the other) and while they won't make finals and won't secure a top-four pick in the draft, fostering a winning culture is just as valuable. Obviously, Collingwood will need to target genuine key position players in the draft and at the trade table, but the mood down at the Holden Centre is far from the doomsday scenario of a month ago.
Next: Port Adelaide (Adelaide Oval, Sunday 4:10pm local)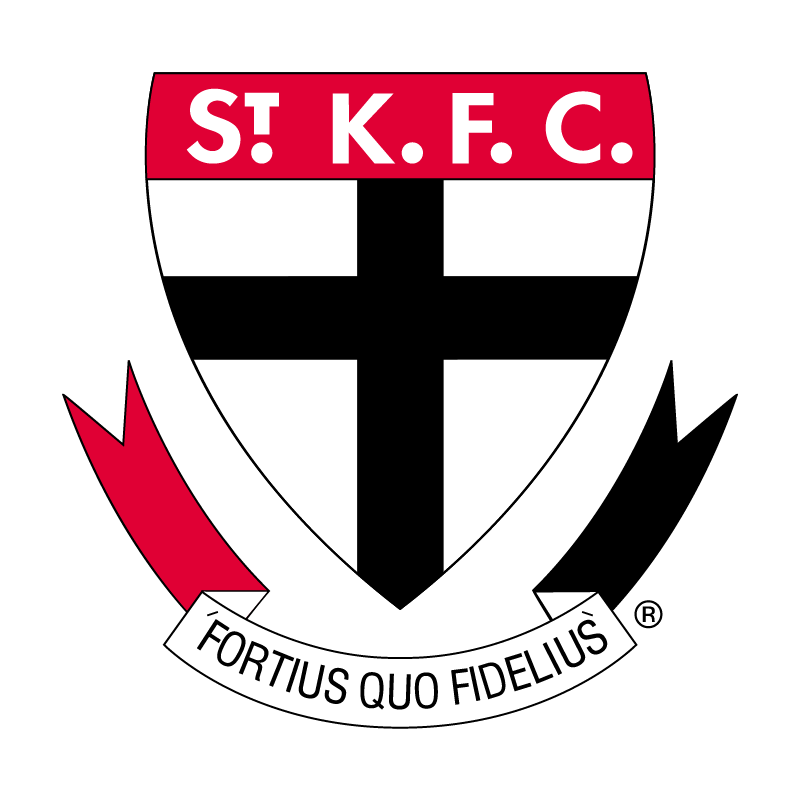 12. St Kilda
Last week: 13 (up 1)
Round 20: defeated West Coast by 8 points
St Kilda coach Alan Richardson boldly declared there was 'still a pulse' for his side in 2017. Unfortunately for Richo, that pulse is in palliative care. The Saints will need a miracle to make finals, and only have themselves to blame after losing to the Power last week and the Swans and Bombers in the weeks before that. Sure, they're on 10 wins, but they're one of four sides with 10 wins which are vying for that last spot in the eight. On top of that, the Saints are seven percentage points behind Melbourne and 10 behind the currently eight-placed Bombers. Like we said, miracle required.
Next: Melbourne (MCG, Sunday 1:10pm local)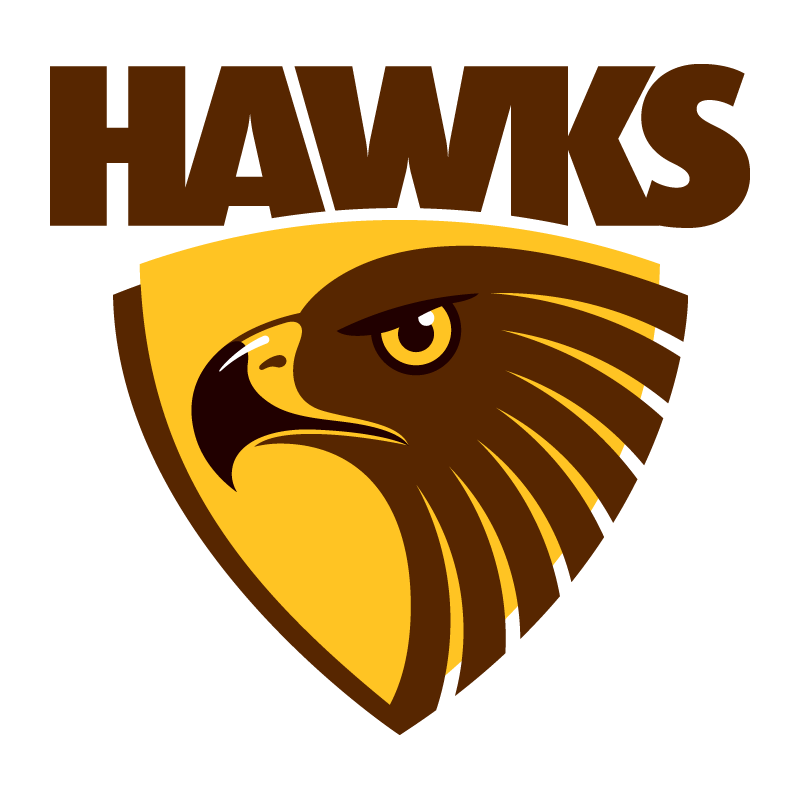 13. Hawthorn
Last week: 11 (down 2)
Round 20: lost to Richmond by 29 points
It's fair to say that Sunday's result wasn't really an indication of Hawthorn's form, rather, it shows that Richmond are genuine contenders. As many know, Hawks' coach Alastair Clarkson has fashioned a mini, mid-year rebuild of sorts, bringing in young players who'll be better in the long run for having played a handful of games in the back half of 2017. This year is, admittedly, a failure, but after sustained success on the back of three flags in a row, maybe Hawthorn fans will enjoy a stress-free September for once?
Next: North Melbourne (UTAS Stadium, Sunday 3:20pm local)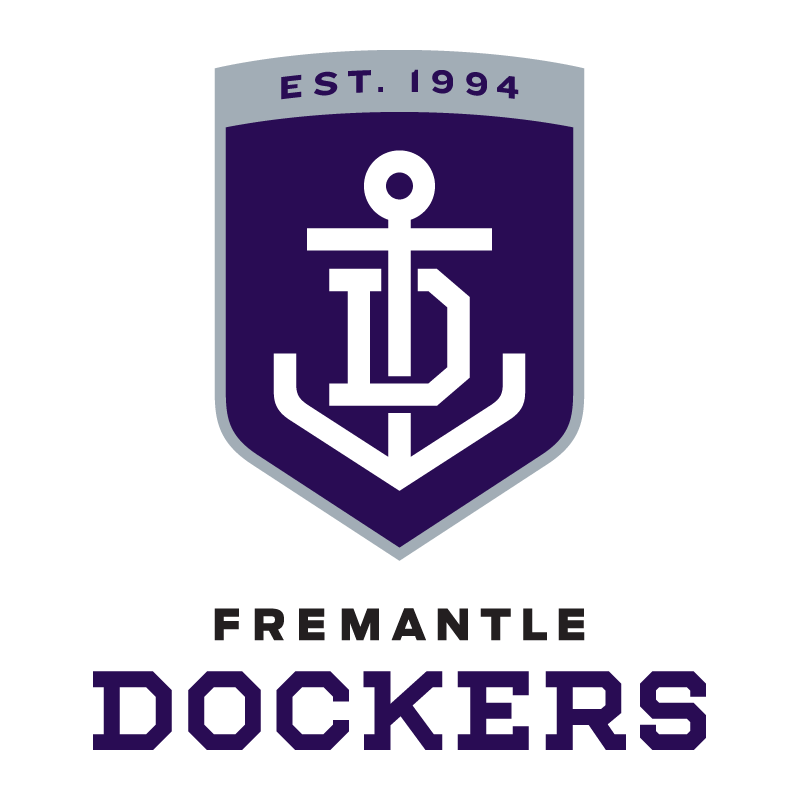 14. Fremantle
Last week: 14 (no change)
Round 20: defeated Gold Coast by 23 points
There are positives to take out of Fremantle's season despite the lopsided win/loss record. For starters, the Dockers are beating the sides they should while also pumping valuable games into the kids. Some of the talent unearthed in this little rebuilding phase should warm the cockles, with Luke Ryan the latest to gain a rising star nod. Youngsters like Connor Blakely, Brady Grey, Brennan Cox and Sean Darcy (who didn't play at the weekend) are all beginning to look comfortable at AFL level, and it's this turn to youth which will pay them back in the long run.
Next: Sydney (SCG, Saturday 1:45pm local)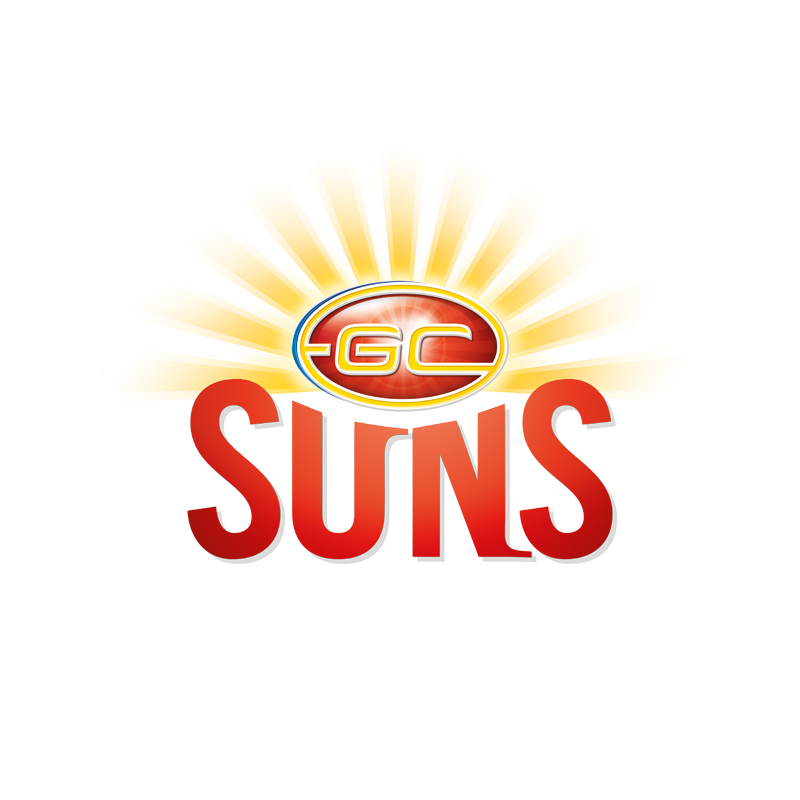 15. Gold Coast
Last week: 15 (no change)
Round 20: lost to Fremantle by 23 points
With Gold Coast on Tuesday parting ways with coach Rodney Eade after yet another disappointing season, who knows how the Suns will respond. Despite the four-goal loss to Fremantle, they are in the middle of a rebuild; after shipping out the likes of Jaeger O'Meara and Dion Prestia, it's going to take time for the Suns' high draft picks to show signs that they can take their team to the next level. The immediate concern, however, is the unhealthy reliance on Gary Ablett - he had eight more touches than any other Sun on Saturday night.
Next: Brisbane (Gabba, Saturday 4:35pm local)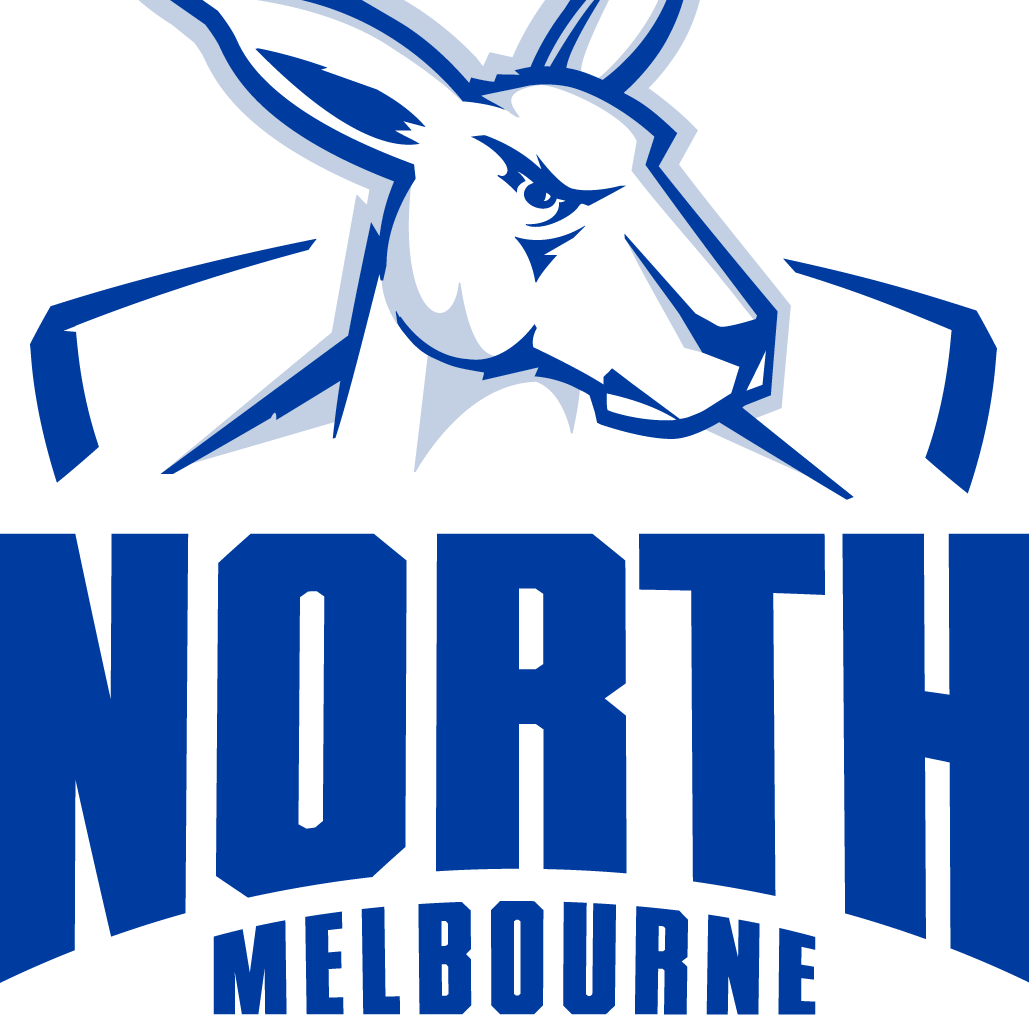 16. North Melbourne
Last week: 18 (up 2)
Round 20: lost to Collingwood by 54 points
Well, that was a spectacle ... of sorts. We all know North Melbourne is playing for the future, but what became obvious on Saturday night is the Roos' reliance on big Ben Brown. When Brown was knocked out early in their match against Collingwood, North Melbourne really struggled to find a focal point up forward, eventually turning to skipper Jack Ziebell to stem the onslaught in the third and fourth quarters. On a side note, hopefully GWS jet Josh Kelly was busy in recovery during this match - it wasn't pretty viewing and North didn't make a strong case for him to bring his talents to Arden St.
Next: Hawthorn (UTAS Stadium, Sunday 3:20pm local)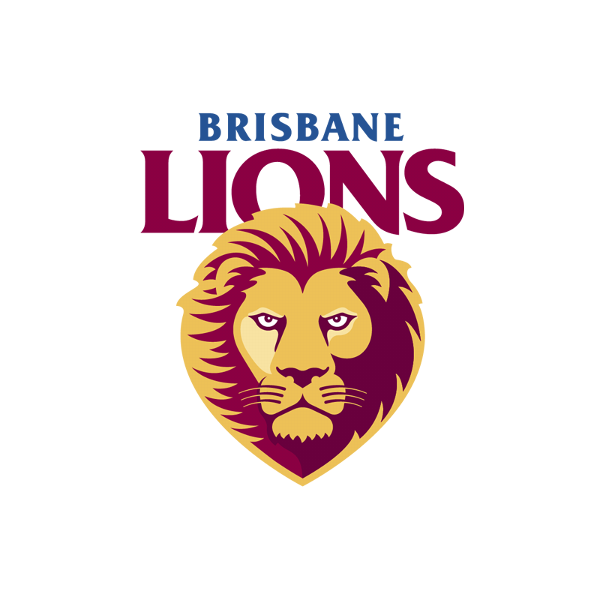 17. Brisbane
Last week: 17 (no change)
Round 20: lost to Western Bulldogs by 14 points
The Lions almost pulled off a shock upset on Saturday, going down to the reigning premiers by just 14 points. Leading midway through the last term, the young Lions couldn't hold-off the fast finishing Dogs, but should be commended for their effort nonetheless. There are signs of life in Brisbane, and rusted-on fans would no doubt be excited by the direction in which the club is going. They could also snag a win against the Suns this week, something which would put real pressure on the Blues, who desperately want to avoid another wooden spoon.
Next: Gold Coast (Gabba, Saturday 4:35pm local)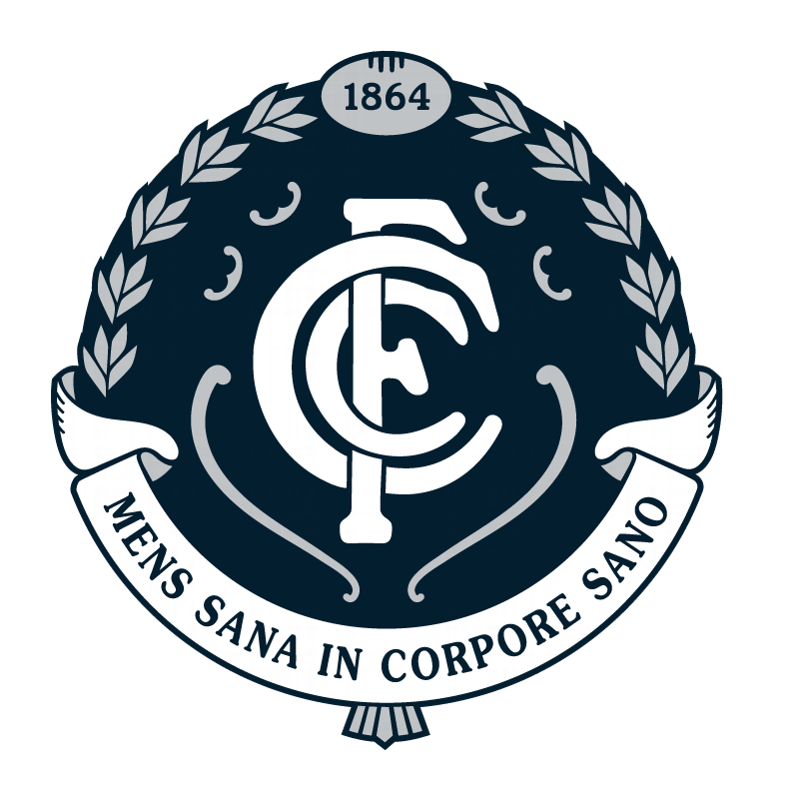 18. Carlton
Last week: 18 (no change)
Round 20: lost to Essendon by 8 points. s
Like the Lions, Carlton blew a golden opportunity to send a finals contender (and in the Blues' case, a fierce rival) packing in 2017, going down to the Bombers by just eight points on Saturday. The Blues were well off the pace early but steadied to wrestle control of the match in the third and fourth quarters, but as has been the case this year, they were unable to hang on to win a close one. Levi Casboult would be kicking himself after squandering an opportunity to put the Blues in front with a minute left, but crucial last-quarter misses by Jack Silvagni and Marc Murphy can't be overlooked. They're young and tired, but full of talent. Stick fat, Carlton fans.
Next: West Coast (Domain Stadium, Saturday 5:40pm local)