Harden's 27 points leads way for Rockets
James Harden drops 27 points and three assists as the Rockets handily beat the Warriors at home 107-86.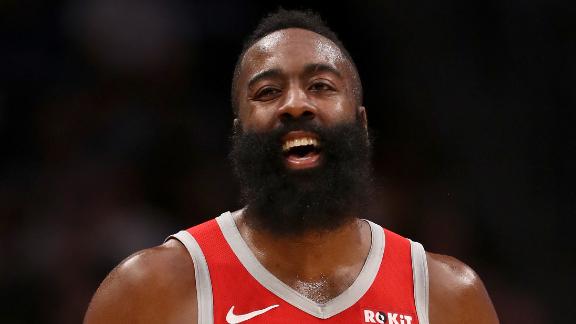 Paul steal leads to emphatic 3-pointer
Chris Paul steals the ball and passes it off for a big 3-pointer from 7'0" Isaiah Hartenstein.
Kerr after loss: 'We're banged up spiritually'
Warriors head coach Steve Kerr speaks to the media after Houston defeats Golden State 107-86.
Green: Warriors' energy 'definitely not there' in loss
Draymond Green speaks to the media in his first game back since being suspended for his incident with Kevin Durant.
KD when questioned about Green: 'Don't ask me that again'
After the Warriors' loss to the Rockets, Kevin Durant quickly shuts down a reporter who asks about his relationship with Draymond Green.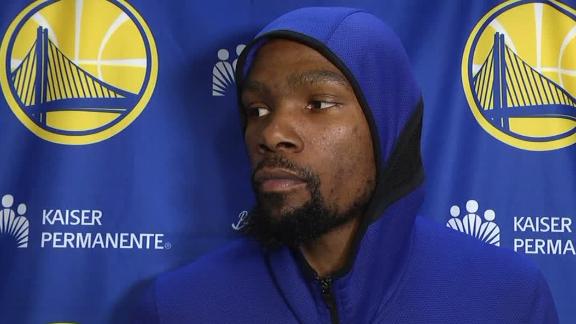 Rockets throw down two big dunks
Eric Gordon and James Ennis III throw down two dunks as the Rockets surge ahead of the Warriors in the second quarter.
Durant rises from baseline for flush
Kevin Durant throws it down from the baseline in the first quarter.
Warriors' first points come from Green-to-Durant
Draymond Green finds Kevin Durant for a big dunk early in the first in their first game together since their on-court disagreement.
NBA Scores
Click through for in-depth coverage
LeBron: Lakers need 'next man up' mentality with Rondo out
LeBron James says the Lakers have to be ready to play after Rajon Rondo broke his hand against the Trail Blazers.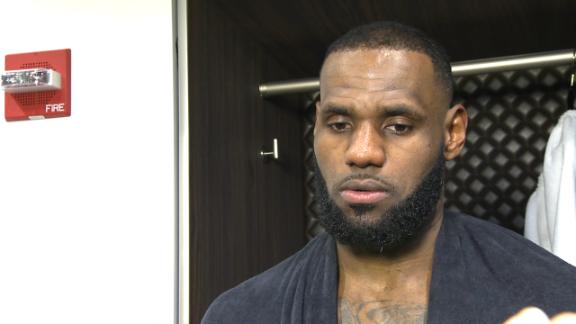 NBA
Talking points
Wiggins kick Mirotic rising for dunk
Andrew Wiggins finishes on a huge dunk late in the fourth quarter over Nikola Mirotic.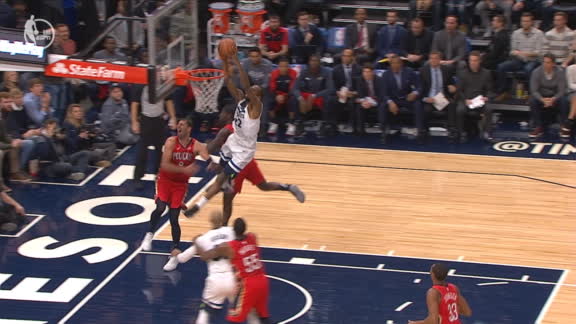 KAT finishes tough and-1 bucket
Karl-Anthony Towns powers through the contact to make a layup while being fouled.
Covington throws down dunk after steal
Robert Covington jumps the passing lane for a steal and finishes with a two-handed dunk at the other end.
Teague drops no-look pass to Gibson for slam
Jeff Teague blows by Jrue Holiday and passes to Taj Gibson, who finishes with a two-handed jam.
Saric beats buzzer for 1st points with Timberwolves
Josh Okogie finds Dario Saric open in the paint for a layup to end the first quarter.
Butler makes debut in 76ers' loss
Jimmy Butler plays his first game with the 76ers, scoring 14 points in Philadelphia's 111-106 loss to the Magic.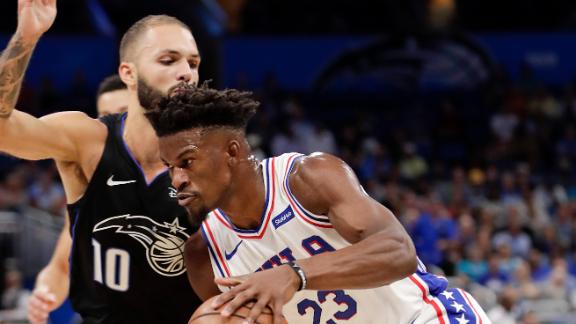 Ross drills go-ahead triple in the clutch
Terrence Ross crosses back and rises up for a much-needed 3-pointer against the 76ers to break a 106-106 tie in the final seconds.
Gordon stuffs it in over Sixers
Aaron Gordon throws down crucial jam for the Magic in the final minutes of the fourth.
Isaac comes up with epic block on Embiid
Jonathan Isaac reaches up to block Joel Embiid at the rim to set up a Terrence Ross 3-pointer at the other end.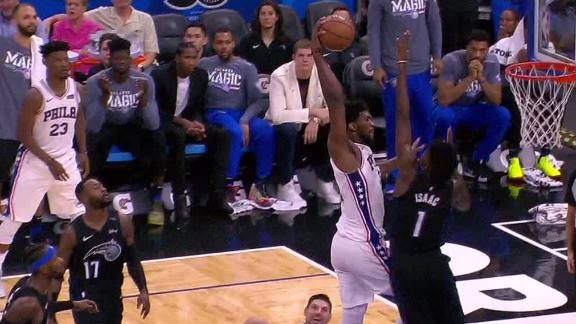 Embiid feeds Butler for two
Joel Embiid lobs a pass over Magic defenders to Jimmy Butler who turns, jumps and finishes at the rim.
Augustin's nifty behind-the-back dish sets up Vucevic bucket
D.J. Augustin fakes out one defender, drives to the paint and fakes a second defender with a behind-the-back move to Nikola Vucevic.
Gordon's patience pays off for Vucevic two
Nikola Vucevic rolls behind Mike Muscala who takes the feed from Aaron Gordon for a Magic bucket.
Butler lays in first bucket as a 76er
Jimmy Butler cuts backdoor into the paint and gets a shot to fall in traffic to record his first points as a Sixer.
Butler arrives for first game with 76ers
Jimmy Butler arrives at the Amway Center for his first game with the Philadelphia 76ers.
Zion puts on a dunk show in Duke's win
Zion Williamson shows off the athleticism, throwing down a variety of dunks in a 21-point, 9-rebound and 2-assist performance in Duke's 84-46 win.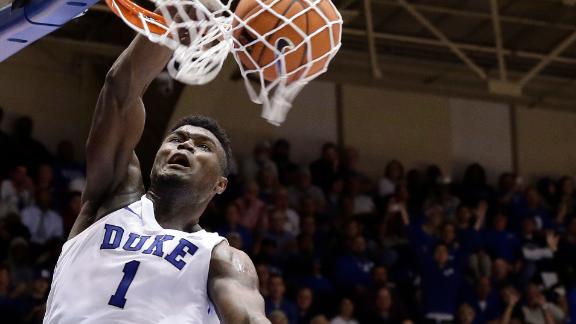 Will there be lingering tension between KD and Draymond?
The Jump panel does not seem too concerned about frustrations between Kevin Durant and Draymond Green extending into the locker room.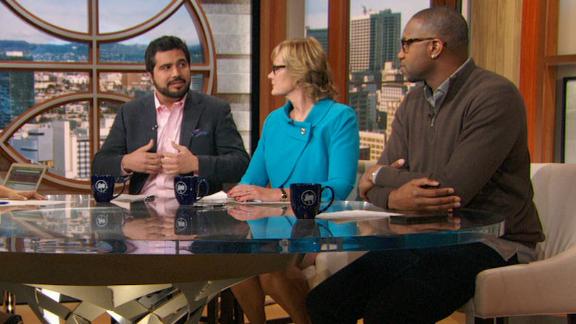 Stephen A.: Draymond questioned KD's commitment to Warriors
Stephen A. Smith is convinced Draymond Green "brought up Kevin Durant's contract" during their heated late-game interaction.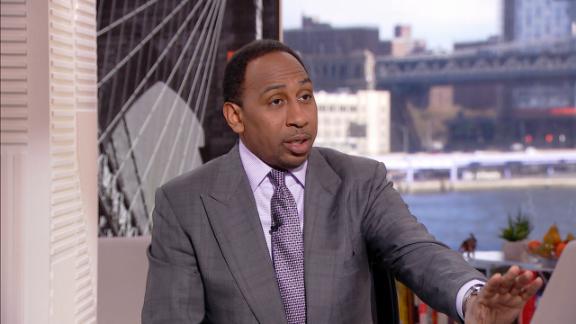 Durant on Draymond incident: 'What happened, happened'
Kevin Durant explains how he is trying to move on from his incident with Draymond Green and says he is sure he will hash it out with him eventually.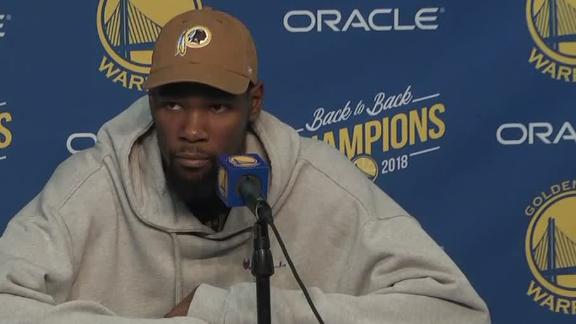 Kerr: I don't see Draymond operating any other way
Warriors coach Steve Kerr says "things happen" in highly competitive environments and discusses his thoughts about Draymond Green.
Draymond suspended without pay vs. Hawks
Adrian Wojnarowski reports that Draymond Green is suspended without pay vs. the Hawks after he and Kevin Durant exchanged words Monday night.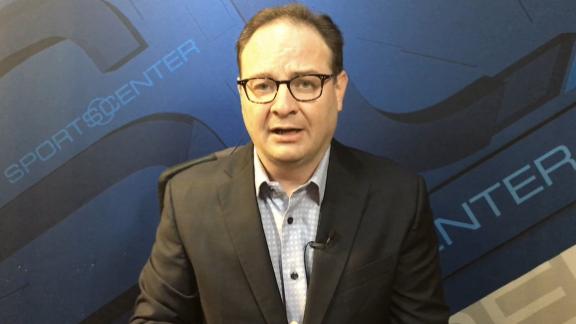 ESPN Illustration

Our NBA panel voted more than 11 000 times to select the top 90 game-changers - and a smaller committee of writers and editors selected the final 10 - to emerge with the 100 Most Influential NBA Players Ever.
Customise ESPN