Football Talking Points
Extra Time: Ronaldo's red re-examined; Neymar overrated?
The guys respond to your tweets about a "backhanded compliment," Cristiano Ronaldo's red card and whether Neymar is overrated.
Griezmann 'may be serving, not dining' with Messi & Ronaldo
Craig Burley feels Antoine Griezmann's comments are a bit arrogant when he said he's at the same level as Lionel Messi and Cristiano Ronaldo.
So, you think you're Ronaldo's biggest fan?
Tensions are mounting between the Exploding Heads as they argue over which one of them is Cristiano Ronaldo's biggest fan.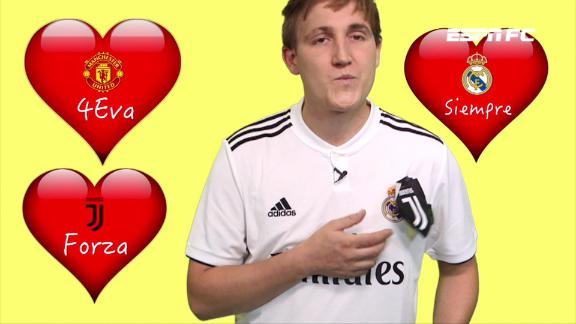 Is there a fallacy in Europa League's busy schedule?
ESPN FC's Stevie Nicol sides with Maurizio Sarri about the Europa League's tough schedule and what Alvaro Morata must do to rediscover his goalscoring form.
ESPN Fantasy Soccer promo

Manage your squad in the Premier League, Champions League, La Liga and Liga MX.
Customise ESPN