Is Verstappen finally the real deal?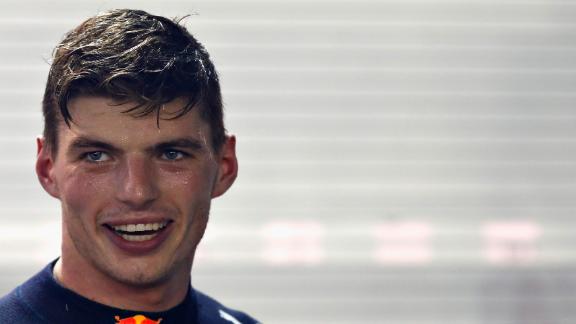 Formula 1
The Pit Stop: Should Perez have been punished?
Jennie Gow and Maurice Hamilton tackle your questions on Sergio Perez, Vettel's performance and blue flags.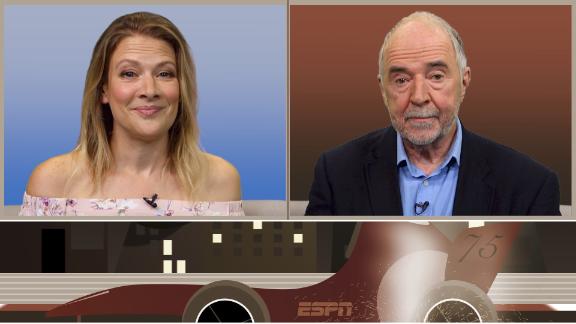 Formula 1
What's unsettling Vettel?
What's affecting Sebastian Vettel? Jennie Gow and Maurice Hamilton discuss what's making the Ferrari driver feel uneasy.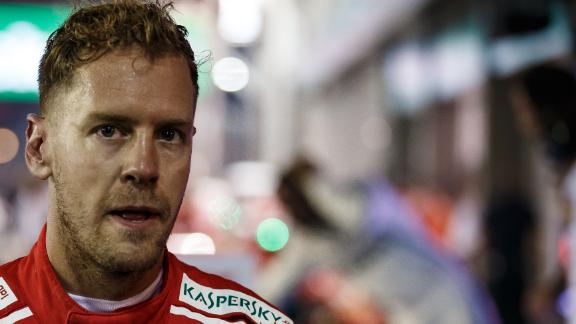 Formula 1
Does Perez deserve a ban?
Jennie Gow and Maurice Hamilton discuss a number of incidents Force India driver Sergio Perez was involved in at the Singapore Grand Prix.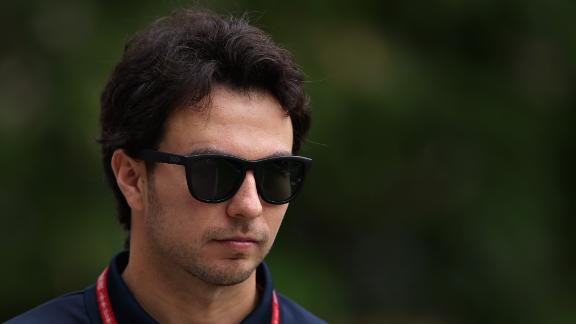 Formula 1
Should blue flags remain in F1
Jennie Gow and Maurice Hamilton discuss whether or not blue flags should stay in F1.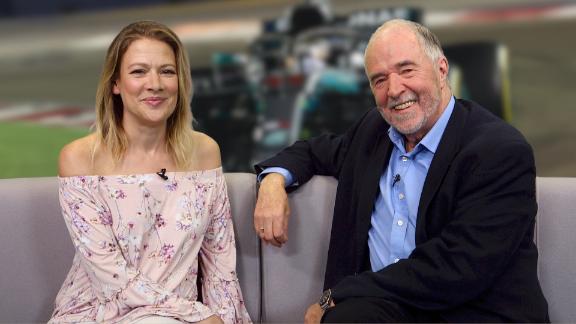 What we learnt from the Singapore GP
ESPN's Jennie Gow shares her thoughts from the departure lounge on what we learn't from Lewis Hamilton's victory in Singapore.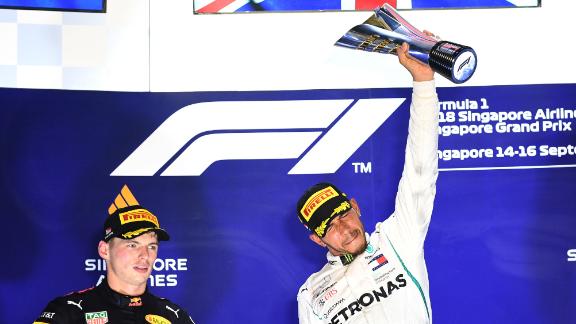 Who was to blame for the Force India collision?
Take a look at all angles of Esteban Ocon's race-ending collision with Sergio Perez on lap one in Singapore.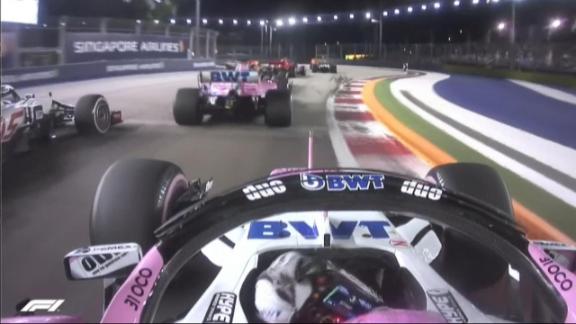 Hamilton: That felt like the longest race of my life
Race-winner Lewis Hamilton, Max Verstappen and Sebastian Vettel react to taking the podium places at the Singapore Grand Prix.
Formula 1
Social story of the Singapore Grand Prix
Relive a dramatic Singapore Grand Prix through the eyes of social media.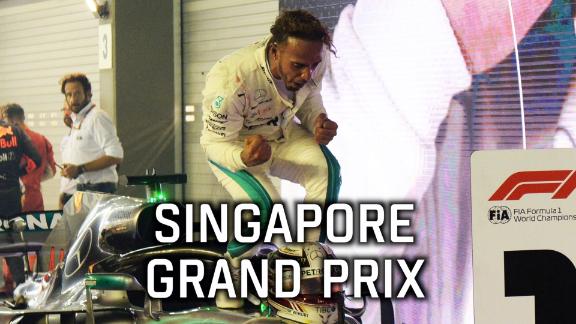 Hamilton and Verstappen fume at back-marker traffic
Traffic at the Singapore Grand Prix cuts Lewis Hamilton's lead, as he and Max Verstappen fight to get past.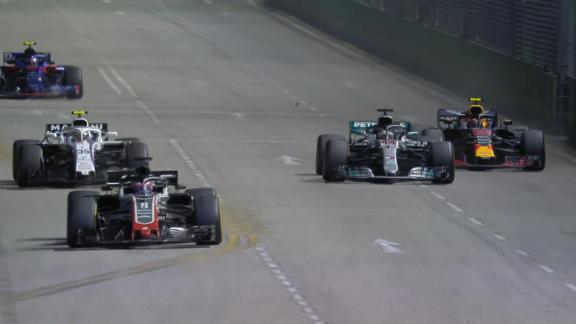 Perez collides with Sirotkin after lengthy battle
Sergio Perez eventually gets past Sergey Sirotkin, only to immediately collide with the Williams driver.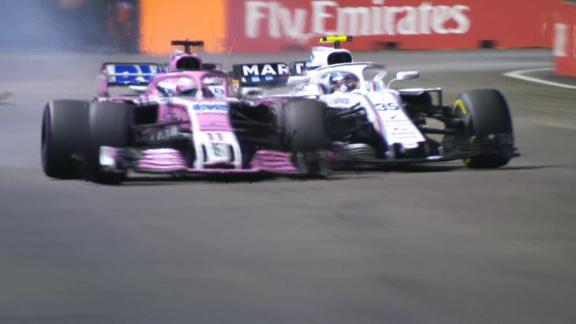 Vettel loses out as front-runners make early stops
Sebastian Vettel finds himself back behind Max Verstappen and unable to close the gap on Lewis Hamilton after an early pit stop scramble.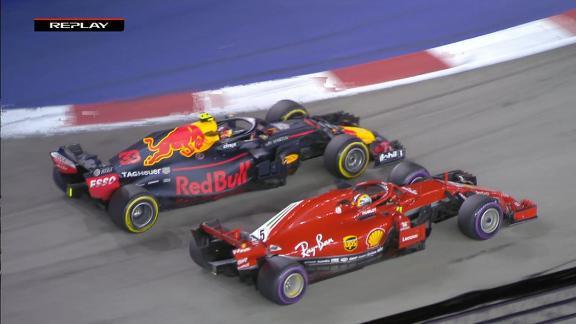 Ocon out after lap one Perez collision
Force India's Esteban Ocon and Sergio Perez collide on lap one in Singapore, forcing Ocon into a wall.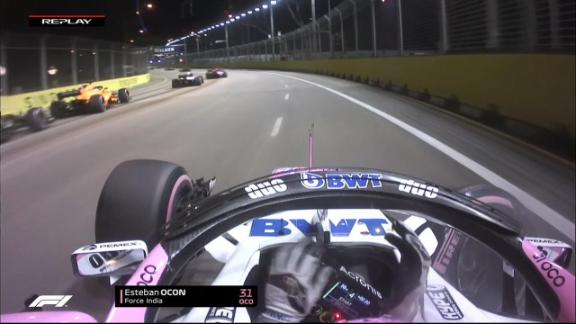 WATCH: Hamilton stuns Singapore with pole lap
Lewis Hamilton shocked fans, commentators and his own pit team with an incredible pole lap in Singapore.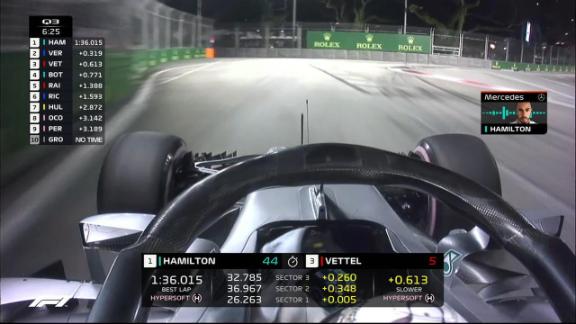 How Hamilton stunned Vettel in Singapore qualifying
Watch a side-by-side comparison of Lewis Hamilton and Sebastian Vettel's best qualifying laps, as the Mercedes driver storms to pole.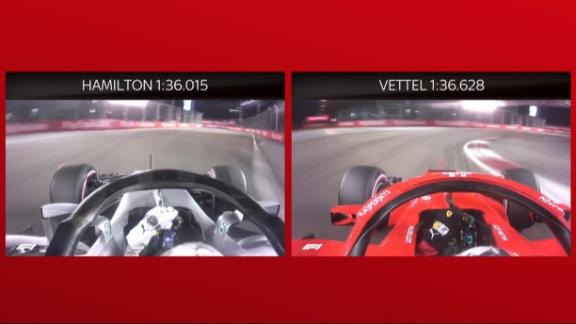 Hamilton: Pole lap 'felt like magic'
Hear from Lewis Hamilton, Max Verstappen and Sebastian Vettel as they take the top three spots in Singapore qualifying.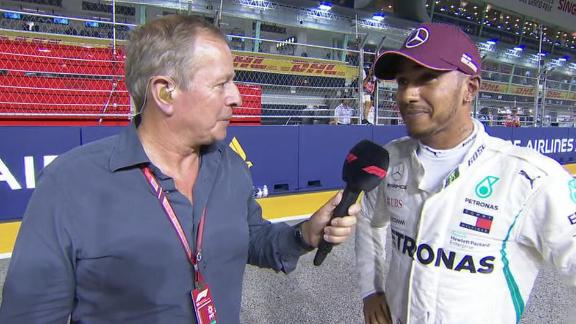 Vettel's FP2 ends after clipping the wall
Sebastian Vettel ended his second practice session shortly after coming into contact with a wall.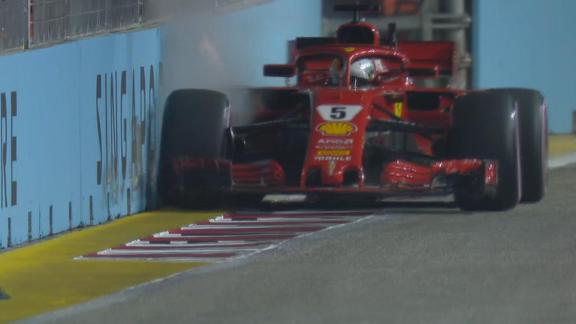 Formula 1
F1 offers a glimpse of the future with 2021 concepts
Formula One reveals a first look at the concepts of the cars that will take to the grid in 2021 and beyond.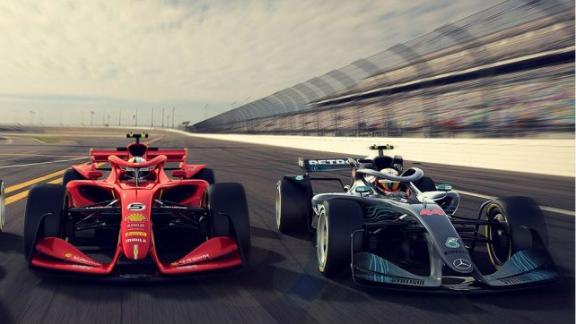 Leclerc hits a barrier to end his FP1
Charles Leclerc's first outing since being announced as a Ferrari driver for 2019 ended with him striking a barrier in Singapore FP1.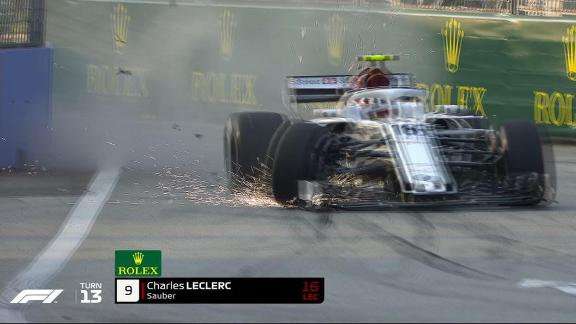 Formula 1
Mini F1 super fan meets her heroes
As Formula 1 kicks off the start of the Singapore Grand Prix weekend, one lucky little fan got to meet Lewis Hamilton and Valtteri Bottas.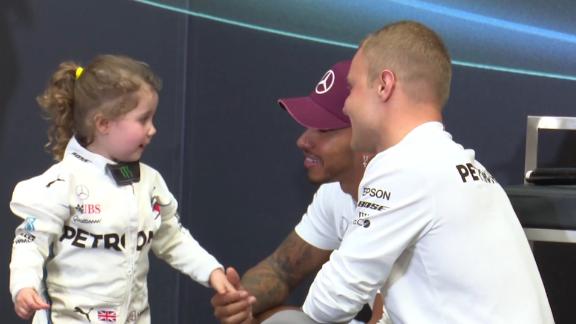 Formula 1
A hot lap of Monza with Mercedes junior George Russell
ESPN's Laurence Edmondson took a spin around the famous Italian circuit with Mercedes junior driver George Russell.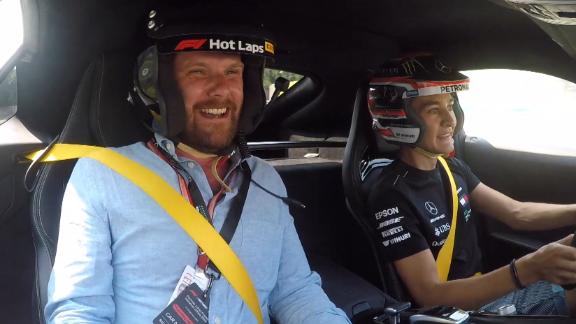 Formula 1
Will Singapore be a three-way fight?
Jennie Gow and Craig Scarborough discuss what to expect at the Singapore street circuit.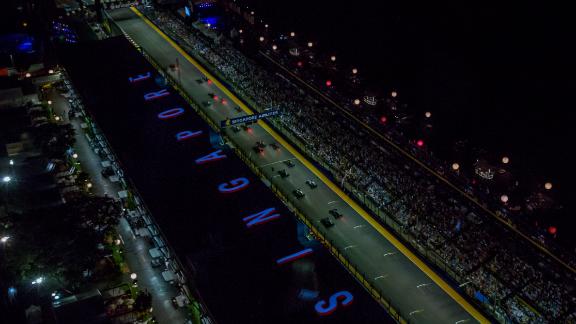 Formula 1
What will Leclerc bring to Ferrari?
Ferrari announced that Charles Leclerc will join the side for the 2019 season following Kimi Raikkonen's exit.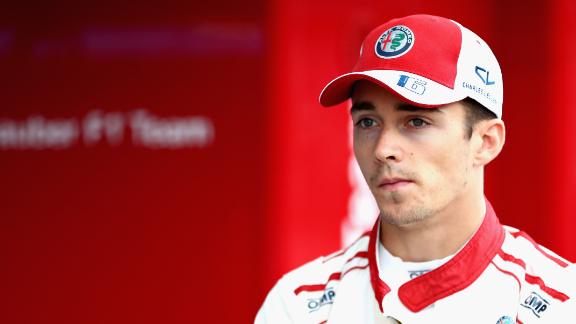 AutoRacing
The many faces of Kimi Raikkonen
ESPN celebrates the many faces of one of Formula 1's longest serving drivers, Kimi Raikkonen, and his many different faces.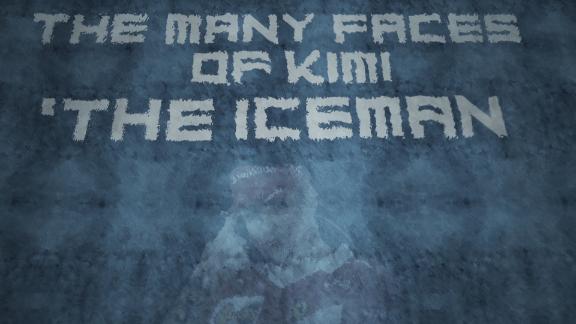 Watch the very best in U.S. sport LIVE and on-demand with ESPN Player. Available across Europe, subscribe today.
Customise ESPN