Top Sports Headlines
LeBron's 1st dunk as a Laker looks familiar
With a steal and one-handed jam on the break, LeBron's first dunk in his 16th season resembles his first-ever NBA slam in 2003.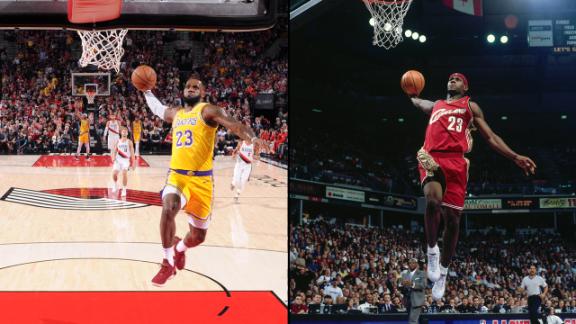 Stauskas nails five 3s in Blazers' win
Fifteen of Nik Stauskas' 24 points come via the 3-ball as the Blazers take down the Lakers 128-119 to spoil LeBron James' Laker debut.
Lakers still finding their way with LeBron
Tim Legler breaks down plays from the Lakers' loss to the Blazers where other Lakers will need to step up for them to be successful.
LeBron: 'It's gonna take patience'
LeBron James harps on patience and development after the Lakers' 128-119 opening-night loss to the Blazers.
Harris records second pick-6 of 1st quarter
Chris Harris Jr. picks off Josh Rosen and takes it back 53 yards for a touchdown.
Miller says comments were meant to motivate team
Von Miller says that the Broncos were lacking confidence and hoped his message would help, and wants to keep the same mentality each week.
Rosen knows he needs to do better
Josh Rosen talks about left his toe injury and how he can bounce back next game after a tough loss to the Broncos.
Broncos fool Cardinals as Sanders tosses TD
Emmanuel Sanders gets the ball on a reverse and throws a deep ball to Courtland Sutton for a 28-yard score.
Broncos back Miller's bold prediction
Earlier in the week, Von Miller predicted the domination the Broncos would levy on the Cardinals, with two interception returns for a touchdown.
Fitzgerald tackles Warner in pregame, catches short TD
Larry Fitzgerald catches 4-yard catch for a score after tackling his former teammate Kurt Warner before the game started.
Rosen throws pick-6 on Cardinals' second play
Josh Rosen's pass gets deflected and picked off by Todd Davis, who returns it 20 yards for a touchdown.
Sanders front flips into the end zone after 64-yard TD
Case Keenum and Emmanuel Sanders hook up for a 64-yard touchdown putting the Broncos up 28-3.
Red Sox let the champagne flow in locker room
The Red Sox celebrate in the locker room after winning the ALCS in five games against the Astros.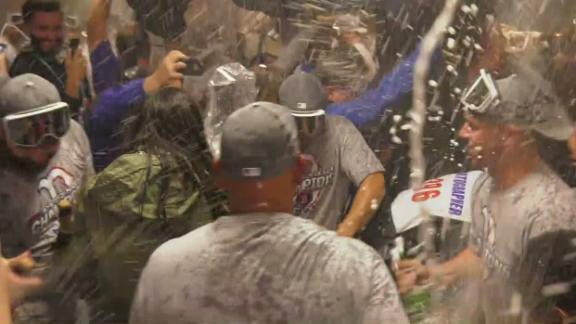 Price shuts down Astros through 6 innings
David Price surrenders three hits and strikes out nine over six scoreless innings for the Red Sox in Game 5.
Bradley calls winning ALCS MVP 'amazing'
After being named ALCS MVP, Jackie Bradley Jr. discusses what it took to get the World Series and what he's looking forward to next.
Price: Getting Boston to World Series 'means a lot to me'
David Price says he found something in the bullpen in Game 4 that carried into Game 5 and discusses what it means to get to the World Series.
Martinez on winning ALCS: 'This is awesome'
J.D. Martinez praises David Price's Game 5 performance and gives his thoughts on making it to the World Series.
Hinch tips his hat to the Red Sox
A.J. Hinch congratulates Boston, reflects on the Astro's season and discusses Jose Altuve's dedication playing through an injury.
Teixeira: 'Red Sox are destined to win a World Series'
Mark Teixeira breaks down David Price's Game 5 performance and how their two-strike hits were devastating for the Astros bullpen.
Benintendi's catch sends Red Sox to World Series
Tony Kemp flies out to deep left field where Andrew Benintendi makes the catch to give the Red Sox the series-clinching victory.
Gonzalez gets Astros on the board with homer
Marwin Gonzalez smacks a solo home run to left field off Matt Barnes to inch the Astros closer in the seventh inning.
Betts leaps at warning track to deny Bregman
Alex Bregman clubs one deep to right field where Mookie Betts times his leap perfectly to haul it in.
Must Reads
Hey, did you see that?
Embiid throws down 30-point double-double
Joel Embiid drops a double-double of 30 points and 12 rebounds, adding 4 blocks as the 76ers cruise past the Bulls.
Douglas Oliveira qualifies first in BMX Big Air
Watch Douglas Oliveira's first-place-finishing run in the BMX Big Air qualifier, which kicked off the weekend of action and music at X Games Sydney 2018.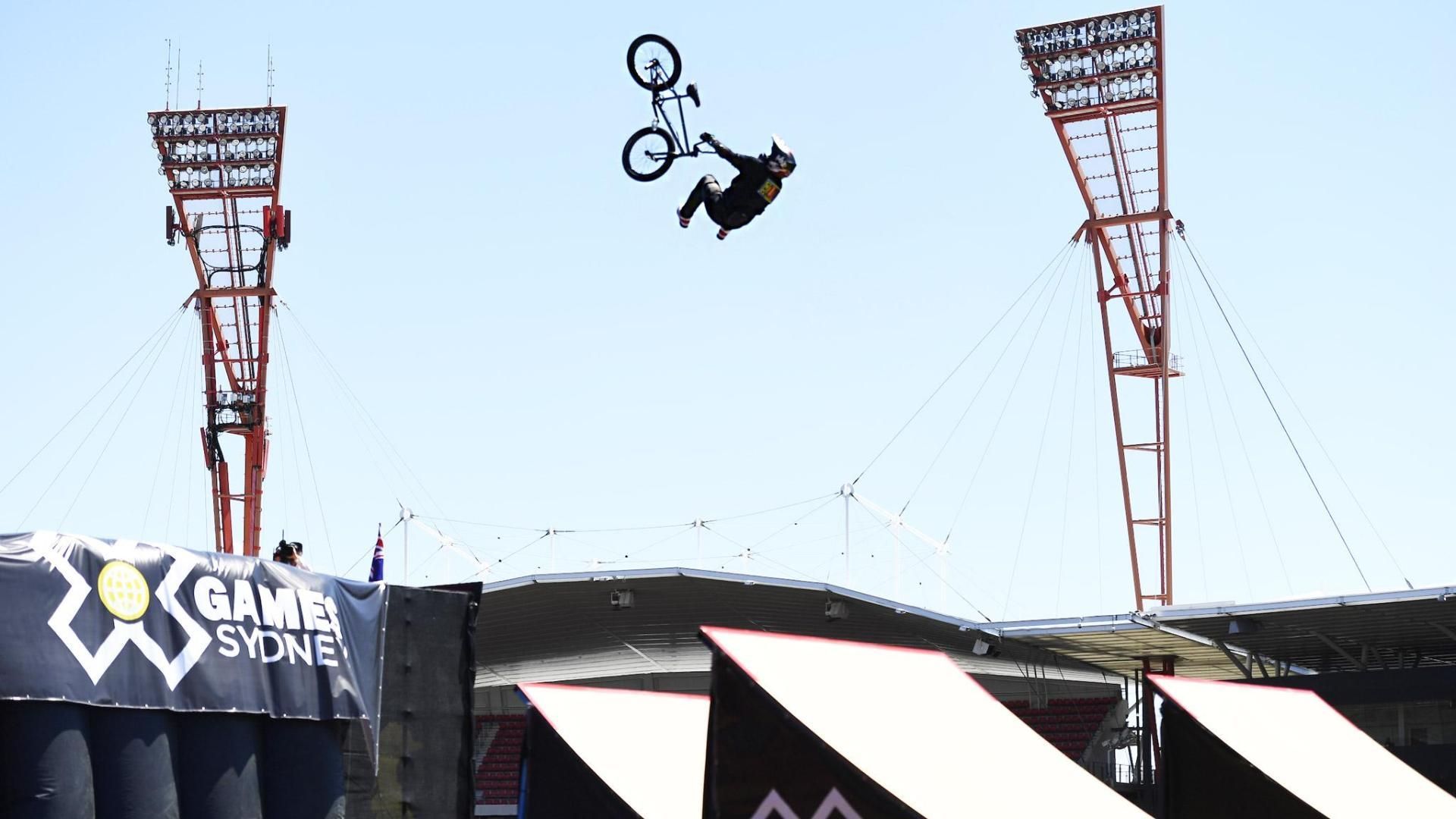 Messi greets in child cancer patients at Barcelona charity event
Lionel Messi visits the SJD Pediatric Cancer Center and greets the children at a charity event in Barcelona.
WATCH - Azhar Ali loses wicket in comical run-out
Azhar's shot failed to reach the boundary, leading to a gift of a run out for Australia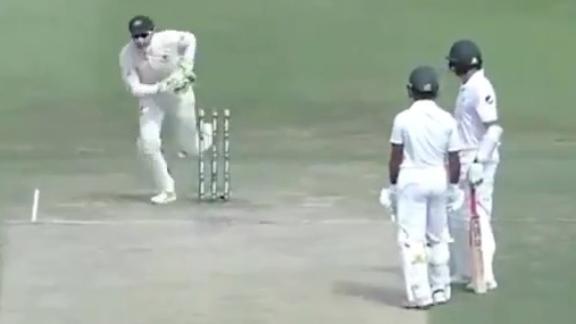 Red Bull F1 team reaches new heights with skyscraper burnout
David Coulthard and his Red Bull Aston Martin peel out atop the One Thousand Museum condominium in Miami for Red Bull's latest stunt.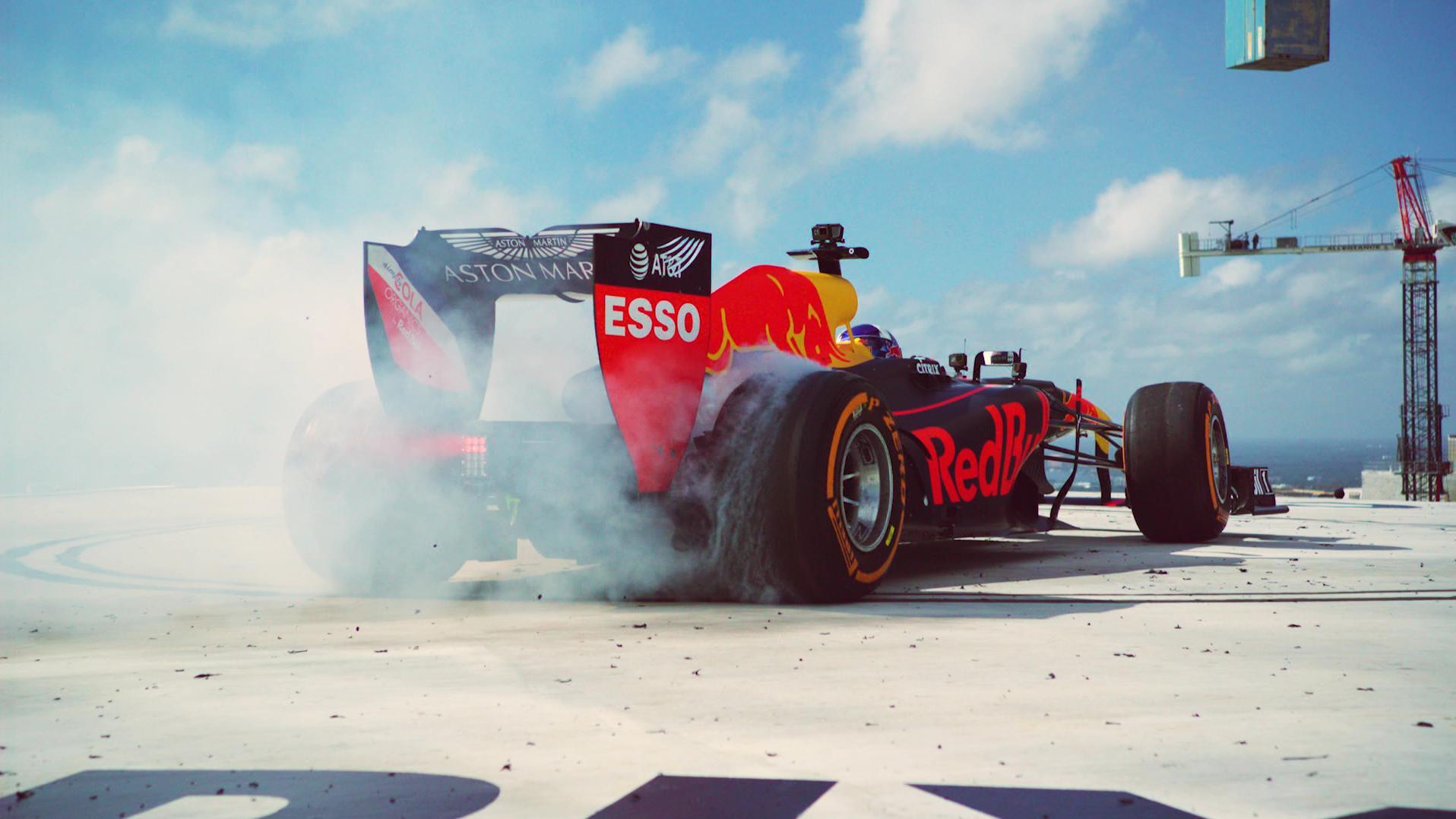 Massa gets to grips with Venturi's Gen2 Formula E car
Ex-Formula 1 driver Felipe Massa explains the changes to Venturi Grand Prix's Gen2 Formula E car.
If Alonso was in Vettel's car, would he be champion this season?
Jennie Gow and Nate Saunders discuss whether Fernando Alonso would have cracked under the pressure of Lewis Hamilton like Sebastian Vettel has if he was in the same car.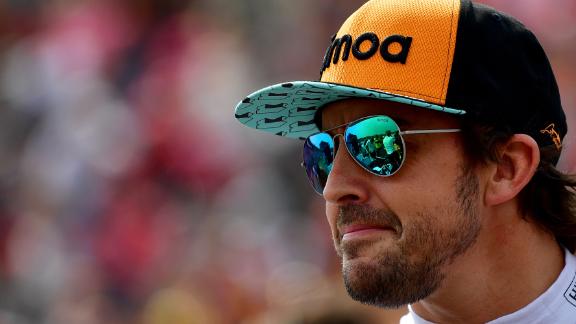 The Pit Stop: Will Red Bull be competitive with Honda?
Jennie Gow and Nate Saunders tackle your questions on Ferrari's struggles, run off areas and the 2019 title race.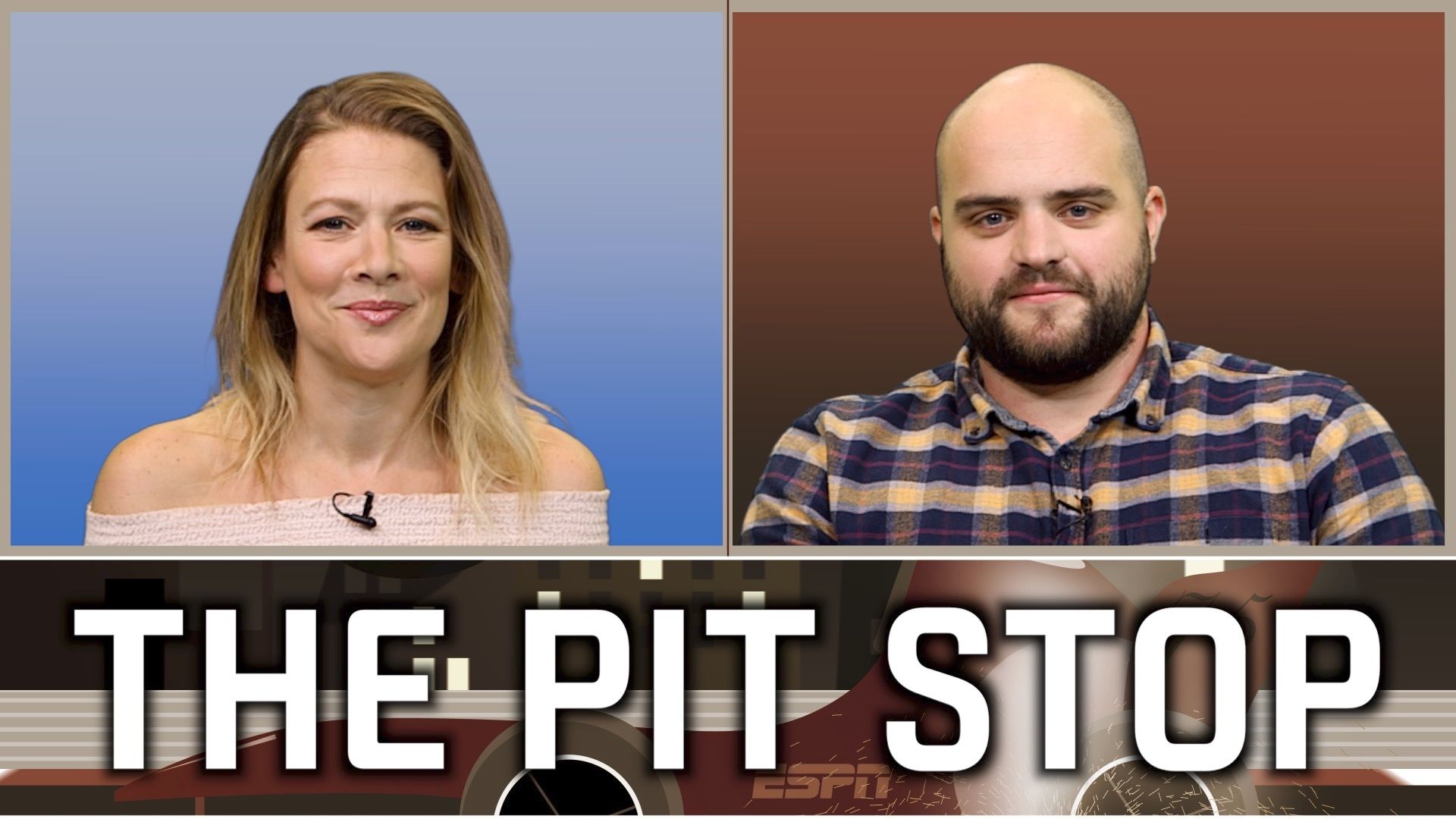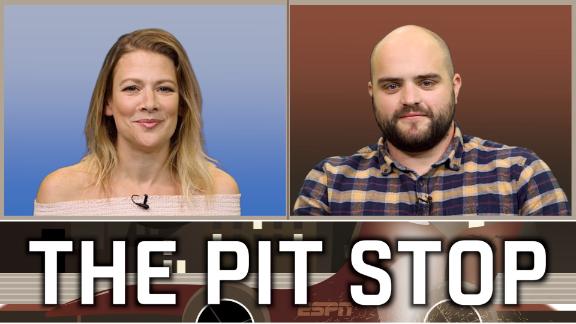 Troy Taormina/USA TODAY Sports

There's no NBA storyline the stars of "High Noon" won't tackle. This season you won't want to look away.
Ranking your NBA team's 2018-2019 drama
Eric Heintz

Is there any Stranger Thing than what the Lakers did this summer? Is there anyone Leftover in Cleveland? Did we just turn all 30 NBA teams into TV dramas? Yes ... yes, we did.
Getty

Updated tables from the Premier League, Champions League, La Liga, English Football League and more.

Getty

Keep track of all the important upcoming fixtures in the Premier League, Champions League, La Liga, English Football League and more.

Getty

Results and scores from the Premier League, Champions League, La Liga, English Football League and more.
ESPN Fantasy Soccer promo

Manage your squad in the Premier League, Champions League, La Liga and Liga MX.
Logo

Check out Kwesé latest eSports site - KweséGamer!
The NFL's best secondaries
AP Photo/Paul Sancya

Earl Thomas' season-ending injury means the final member of the Legion has likely played his last snap for Seattle.
Matt King/Getty Images

"I wasn't really focusing on Bolt too much. I was more worried about Ross McCormack and also Jordan Murray," defender Josh Symons told ESPN.
Customise ESPN