Missouri defeats No. 20 Mississippi State 7-3.
The Tigers end their six-game losing streak with a big third inning to help secure the win vs. the Bulldogs.
NCAA Men's Baseball
No. 14 Auburn clinches series vs. No. 6 Texas A&M.
Tiger catcher Steven Williams reflects on his grand slam against the Aggies in an 11-5 win and the team's chemistry so far this season.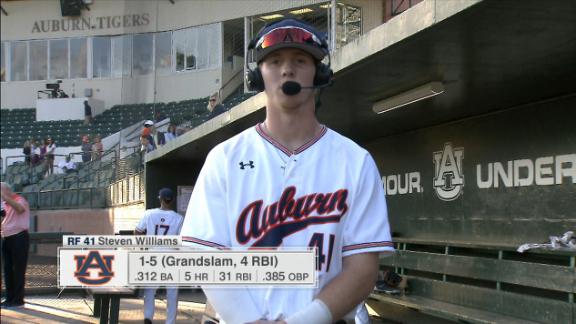 NCAA Men's Baseball
Bulldogs even series vs. Tide with 6-5 win.
Alabama smashes a grand slam in the eighth inning but Georgia holds on to win Game 2 of the series.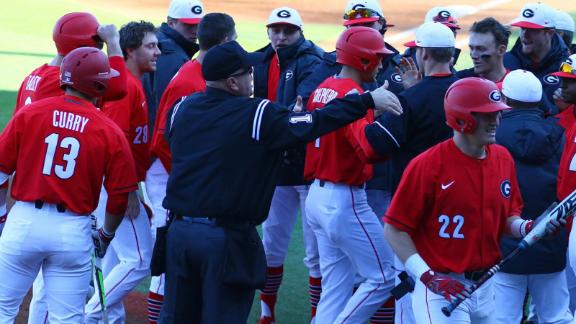 No. 12 Georgia run-rules No. 3 Florida, clinches series.
The Bulldogs earn a 11-1 victory and extend their win streak to 25-0 after taking Game 2 of the series against the Gators.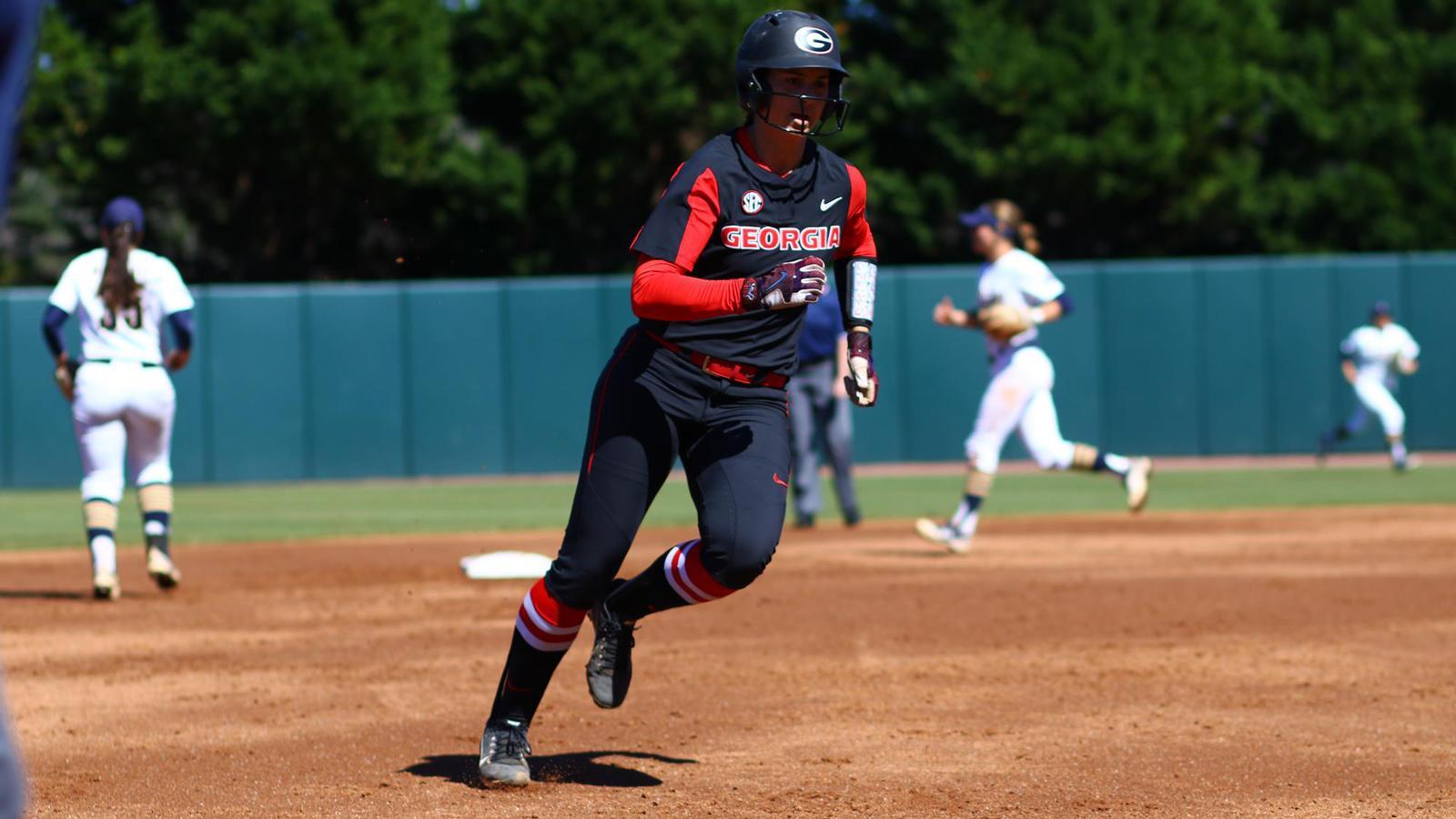 No. 23 Wildcats upset No. 8 Tigers, earn first SEC win.
Head coach Rachel Lawson talks about Kentucky getting its first Top-10 win and conference victory of the season.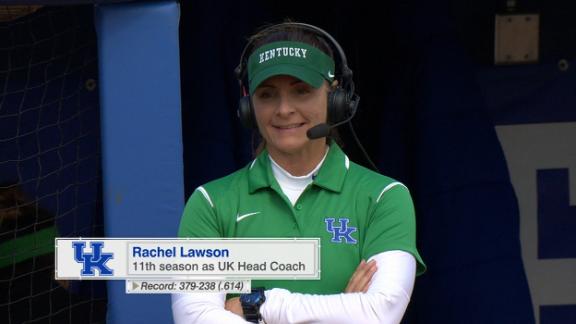 NCAA Men Baseball
What we learned on Day 1 from SEC play.
SEC Now's Chris Burke and Kyle Peterson discuss takeaways for baseball around the conference.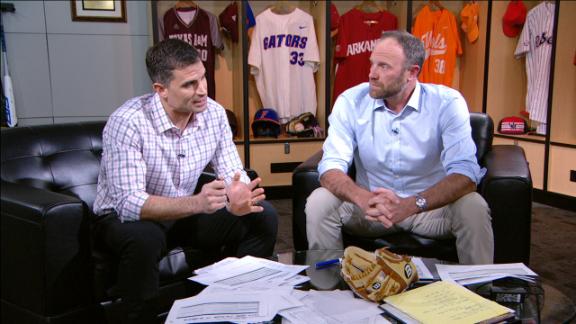 NCAA Men Baseball
No. 19 LSU edges Missouri 4-2.
The LSU Tigers plate two runs in the first inning and hold Mizzou scoreless through the first six innings to get their first conference win.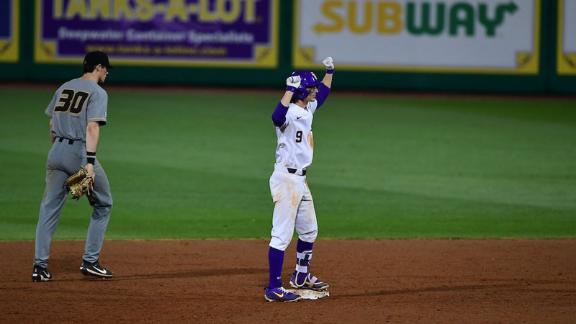 NCAA Men Baseball
Alabama defeats Georgia 10-9 in walk-off fashion.
The Bulldogs jump ahead early but the Crimson Tide fight back to earn a walk-off win in 13 innings.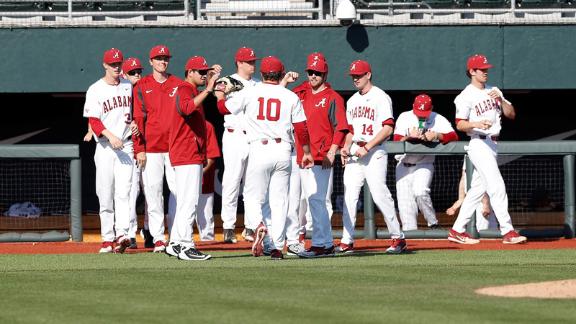 NCAA Men Baseball
No. 10 Arkansas takes down No. 4 Kentucky 9-4.
The Razorbacks score early and never look back as they win Game 1 of the top-10 showdown.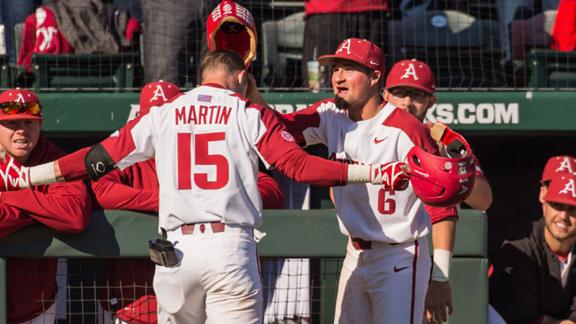 NCAA Men's Baseball
Mize shines as No. 14 Auburn beats No. 6 Texas A&M.
Tiger pitcher Casey Mize reflects on his career-high tying 13 strikeouts against the Aggies and the team's performance in their SEC opener.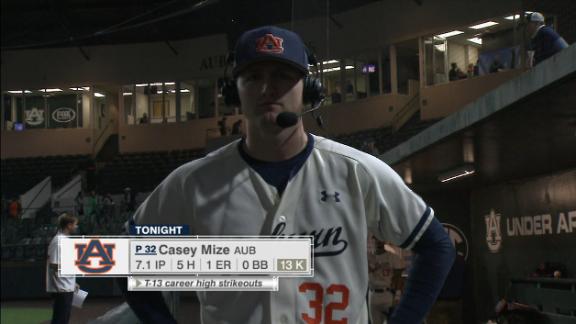 NCAA Men Baseball
Tennessee knocks off No. 8 Ole Miss 8-6.
The Rebels score first but the Vols score six runs in the seventh inning to earn the victory.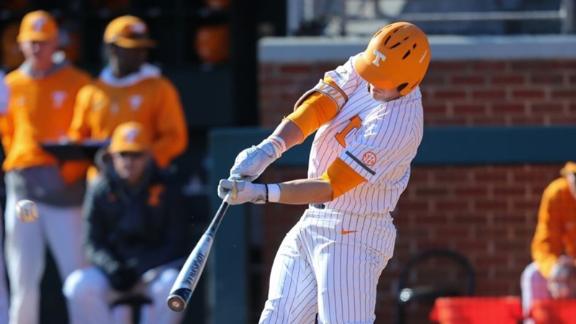 NCAA Men Baseball
No. 2 Florida defeats South Carolina 7-3.
After falling behind in the first inning, the Gators find their offense to take down the Gamecocks.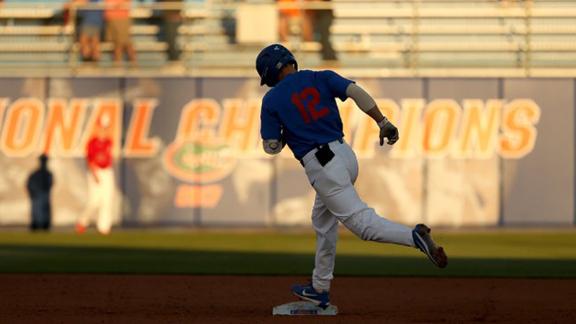 NCAA Men's Baseball
No. 13 Vanderbilt blanks MSU 5-0.
The Commodores open conference play with a win over the Bulldogs in Game 1 of their weekend series.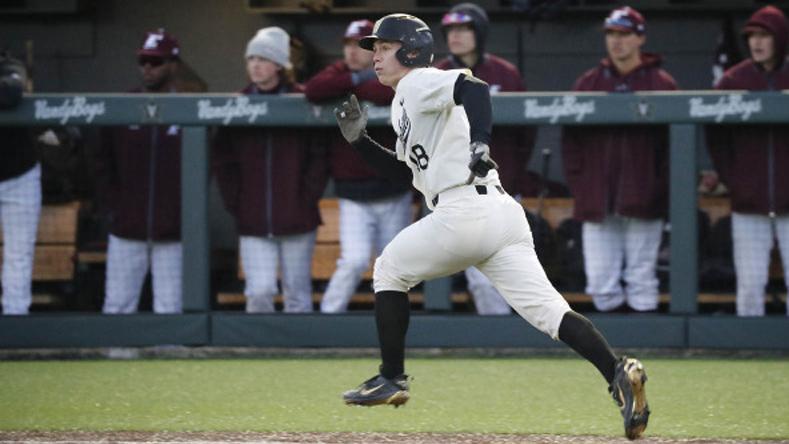 NCAA - Other
No. 6 Alabama narrowly drops finale to No. 1 Oklahoma.
Nickie Guerrero has a great all-around performance on senior night but the Tide fall to the Sooners 197.925-197.150.
No. 20 MSU shuts out Mizzou 4-0.
The Bulldogs step up on defense to keep the Tigers scoreless and win Game 1 of the series.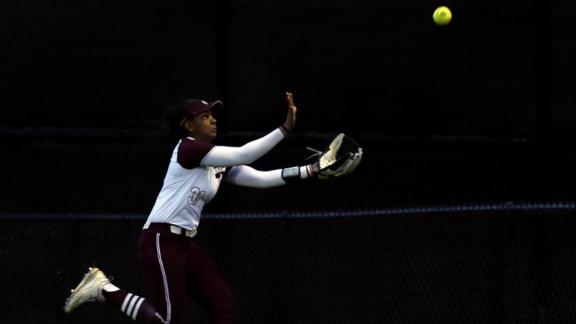 No. 15 Alabama takes down No. 14 Auburn 2-0.
Crimson Tide pitcher Alexis Osorio talks about her performance against the Tigers and grabbing their first SEC win on the season.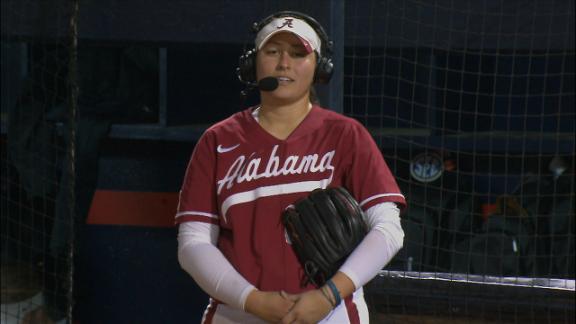 No. 12 Georgia stuns No. 3 Florida 5-4 in thriller.
The Lady Bulldogs earn four home runs, including three off Gator pitcher Kelly Barnhill, and junior Alyssa DiCarlo walks it off for Georgia.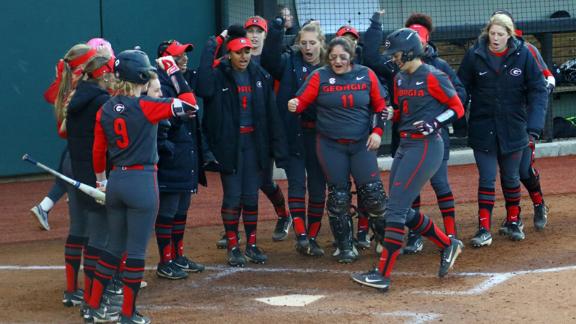 UGA's Dicarlo homers to take Game 1 vs. No. 3 UF.
Infielder Alyssa DiCarlo hits a two-run shot over the right center field wall to lift the No. 12 Lady Bulldogs over the Gators.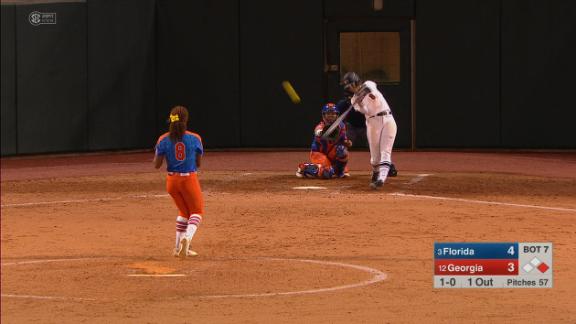 LSU's pitching staff will pose challenge for UK.
SEC Now's Dari Nowkhah and Madison Shipman preview the SEC showdown between the No. 8 Tigers and No. 23 Wildcats.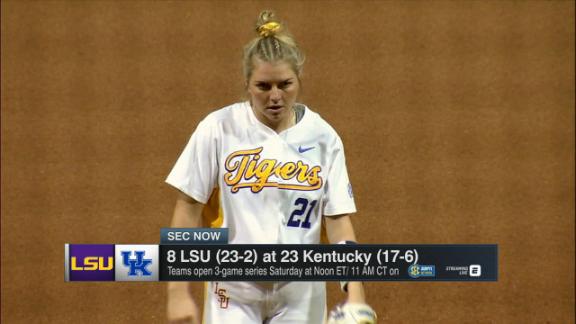 No. 7 Texas A&M falls to UConn 6-1.
The Aggies give up a grand slam and drop their first game of the Reveille Classic.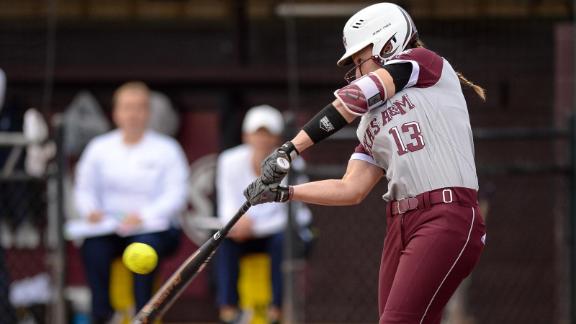 NCAA Men's Baseball
Previewing opening weekend of SEC baseball.
SEC Now's Chris Burke, Kyle Peterson and Dari Nowkhah highlight key matchups on the opening weekend of conference play.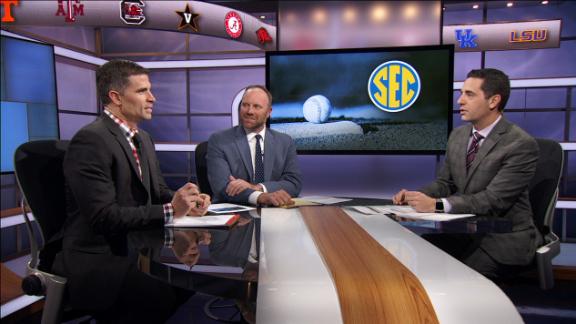 Streeter Lecka/Getty Images

Check out which teams won every men's and women's fall championship and where they stand in the current Capital One Cup standings.
Customize ESPN