Milwaukee Bucks forward Jabari Parker, as a 2014 NBA first-round draftee, is eligible to sign an extension from his rookie-scale contract up to Oct. 16 at 6 p.m. ET. Despite tearing his left ACL for the second time in three years last February and currently seven months through a 12-month rehab program, Parker believes he's worth a max, five-year extension that could be worth around $148 million.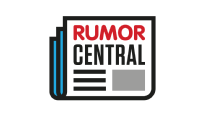 Bucks beat writer Gery Woelfel writes: "Multiple sources claim Parker will be seeking a contract similar to the one he expected to receive prior to his latest injury."
When asked, agent Mark Bartelstein confirmed he has already talked to general manager Jon Horst about an extension for Parker.
"We have had discussions; there has been dialogue," Bartelstein said. "It's been a positive dialogue. But that's all I can say at this time."
While the Bucks are likely willing to offer an extension, Horst might only go as far as the deal signed by Giannis Antetokounmpo last October that will pay "The Greek Freak" $100 million from 2017-18 through the 2020-21 season.
If Parker doesn't sign an extension by the October deadline, he will become a restricted free agent in 2018.
In 51 appearances last season, Parker averaged 20.1 points, 6.2 rebounds and 2.8 assists.
-- Nick Silva