According to several media reports, including Cleveland.com, forward John Holland will sign a two-way contract with the Cleveland Cavaliers.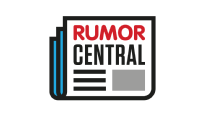 Holland, 28, went to training camp with the Cavaliers last year, but was released when the team set their 15-man roster for the start of the 2016-17 NBA season. Once Holland cleared waivers, he joined Cleveland's G League affiliate, the Canton Charge, for the second consecutive season and averaged 22.9 points, 4.7 rebounds and 3.1 assists in 37 appearances.
Though Holland could join the Cavaliers for up to 45 days during the regular season, guard Kay Felder and center Edy Tavares will likely be waived before the start of the 2017-18 regular season as those two players don't have fully guaranteed salaries for the upcoming season. The Cavaliers have 15 players under NBA contracts with full salary protection for the season, and that should be the opening night squad.
Either Felder or Tavares could be signed to a two-way contract if they are released and not claimed off waivers. Felder, the No. 54 selection in the 2016 NBA draft, averaged 4.0 points during his rookie season in 42 appearances. Tavares was signed at the end of the 2017-18 season and averaged 4.0 points and 5.5 rebounds in two appearances.
-- Nick Silva