According to ESPN's Adrian Wojnarowski, free-agent guard Archie Goodwin will sign with the Portland Trail Blazers. Wojnarowski reports Goodwin's contract is a training camp deal, which means his salary for the 2017-18 NBA season offers little to no salary protection.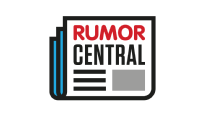 Goodwin, the No. 29 selection in the 2013 NBA draft, finished out the 2016-17 season with the Brooklyn Nets, and in 15 games, he averaged 7.3 points, 1.9 rebounds and 1.6 assists. He also made 54.5 percent of his field-goal attempts. Goodwin played for the Nets' summer league team in Las Vegas but was released on July 28.
When Goodwin's deal becomes offical, the Blazers will have 15 players signed to NBA contracts and guard CJ Wilcox to a two-way deal. Goodwin is the only player signed to a contract with the Blazers that is without a fully-guaranteed salary for the upcoming season.
-- Nick Silva