Boston Celtics guard Marcus Smart is determined to be in the best shape of his life when training camp opens later this month, as he has spent the summer committed to a tough workout regimen. According to Smart, he has lost 20 pounds from where he was last season.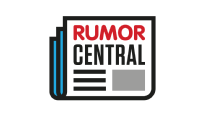 "I've been in the gym nonstop, been eating right, making sure my body's right," Smart told The Boston Globe. "It's a different me. I'm more explosive, and I'm healthy. That's a big part for me. I had to get on my plan. I'm really focused and I locked in this summer."
Smart, the No. 6 selection in the 2014 NBA draft, is one of just four players from the 2016-17 team returning in 2017-18, and he may enter training camp in a competition with Jaylen Brown for the starting shooting guard position.
"I've really been working on my game and getting ready for a larger role," Smart said. "The Celtics expect me to take that on and be ready, so I'm ready for whatever."
In 2016-17, Smart averaged 10.6 points, 4.6 rebounds and 3.9 assists.
-- Nick Silva